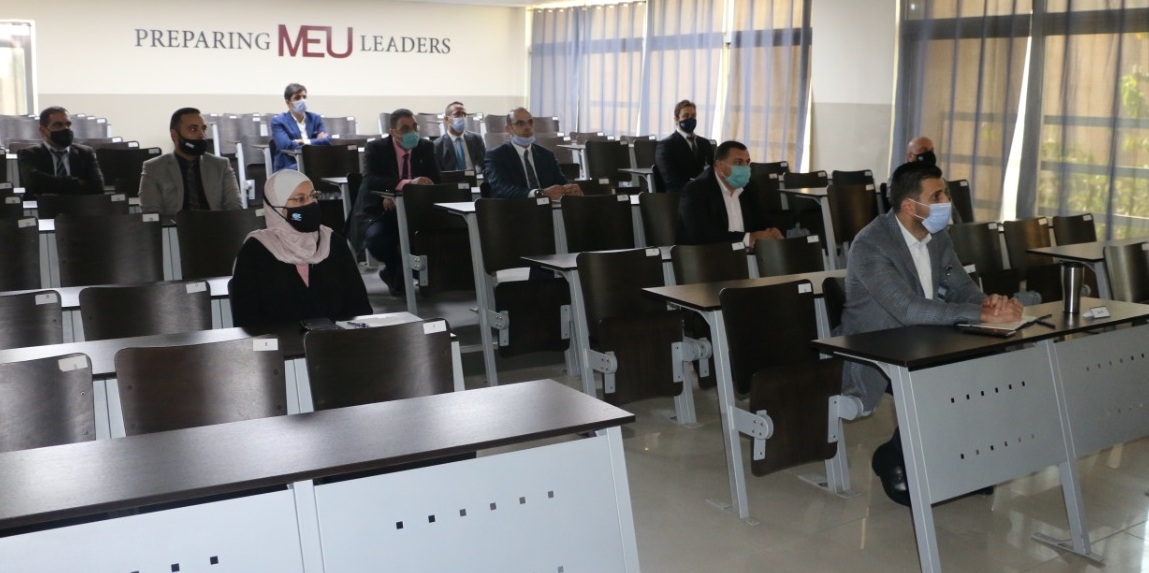 Middle East University organised a series of workshops and training courses for its faculty in an effort to promote the quality of its academic performance. The University was sure to follow all health and safety guidelines by requiring the attendees to wear face masks and maintain social distancing.
The workshops and courses covered performance aspects such as academic guidance, course equivalence, the efficiency of educational software, online educational content creation, e-learning systems, and the design of online examinations and quizzes. The University also dedicated workshops to touch on quality assurance issues.
The workshops and courses were supervised by the Department of Quality at the Deanship of Accreditation, Quality and Information, and were carried out by a number of faculty and administrative staff, each according to their expertise and specialties. Other workshops and courses will be organised throughout the current academic year, covering all academic and administrative matters. By launching similar initiatives, MEU aims to develop its institutional performance and expand its global presence and fields of interest.
MEU will soon establish a centre specialised in e-learning and academic development in response to the current global crisis and the field's future propensities.