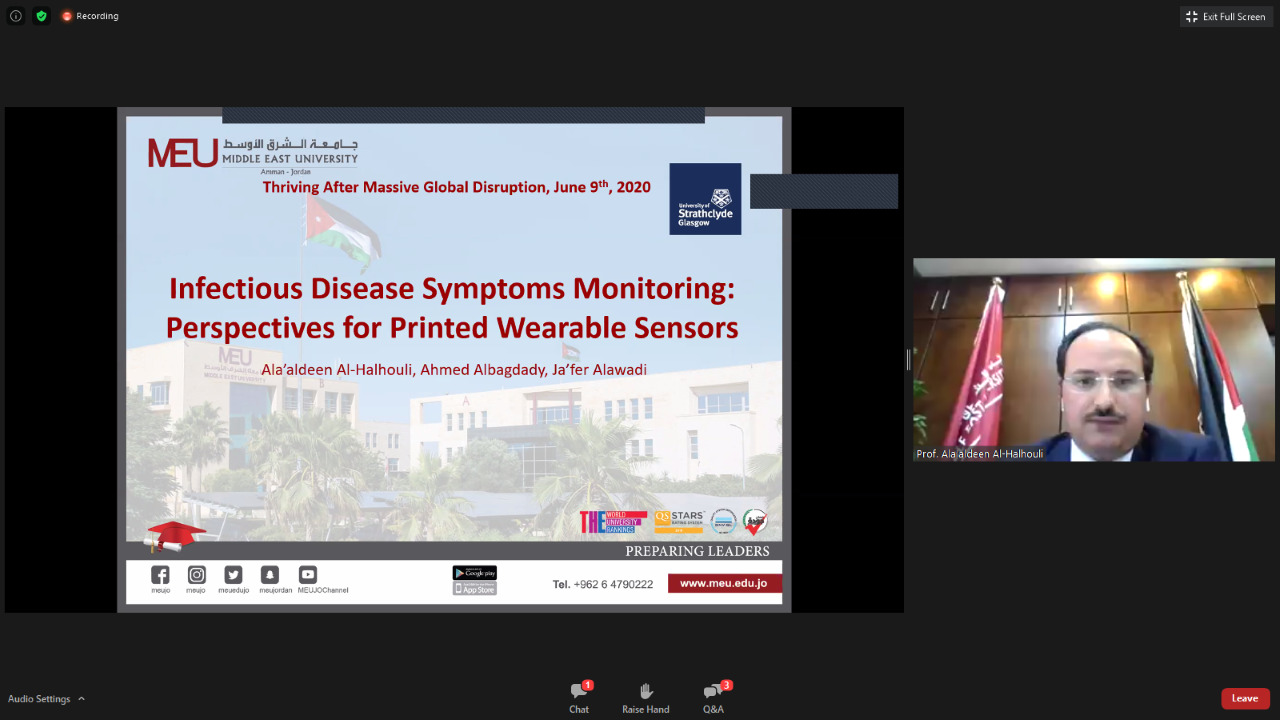 AMMAN – Middle East University partnered with the University of Strathclyde to organise a webinar on the global expectations for the future state of the world after the economic and social disruptions it has witnessed due the Coronavirus outbreak. The webinar was attended by more than 200 researchers from local and international distinguished universities.
The webinar was overseen by the Deanship of Graduate Studies and Scientific Research at MEU. In that regard, Prof. Alaaldeen al-Halhouli, the Vice President for Scientific Faculties at MEU and the webinar's moderator, said, "[The Deanship] is always on the lookout for opportunities to establish a culture that encourages and values research. It aims to cement local and international partnerships, promote innovation, and accelerate projects that apply research findings in a manner that serves local communities and alleviates the economic impact of the Coronavirus outbreak."
The webinar's topics included the future envisions for distance learning, research on wearable sensors, internet of things networks, and finding an open platform for modern technologies, research, and development.
MEU looks to develop its academic methodologies by organising similar sessions and seminars in order to be capable of overcoming all kinds of challenges. The University is committed to advancing the programmes it offers, furthering its research efforts, and extending its capacity to manage research projects. It is also working on recruiting highly-qualified professionals, and expanding its network of regional and international partnerships.