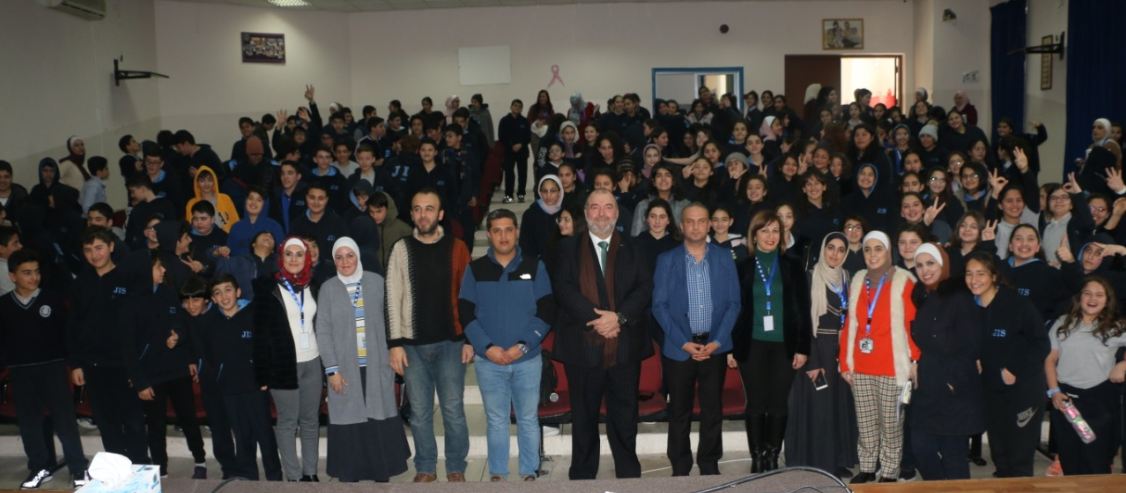 AMMAN – Middle East University organised a lecture on online bullying and how it affects community safety. The lecture was conducted in cooperation with the Criminal Investigation Unit and the Friends of National Security as part of the 911 Ambassadors programme.
The lecture was given by Dr. Saleem Sharif, the Assistant to the President for Community Service and Public Relations at MEU, and was hosted by the Jordanian International Schools. Dr. Sharif gave attendees advice on how to cautiously use social media platforms and how to deal with online bullying in the event that they are exposed to such behaviour. He also encouraged them to report any incidents of harassment and bullying they experience in order to limit the extended impact that aggressors may continue to have on current or future victims.
At the end of the lecture, the organisers answered the attendees' questions, shared true stories, and showed instructional videos on how to combat online bullying.
MEU always looks forward to organising and endorsing programmes that are designed to increase the youth's awareness on modern issues and help them learn how to better protect themselves against negative online behaviours and experiences.