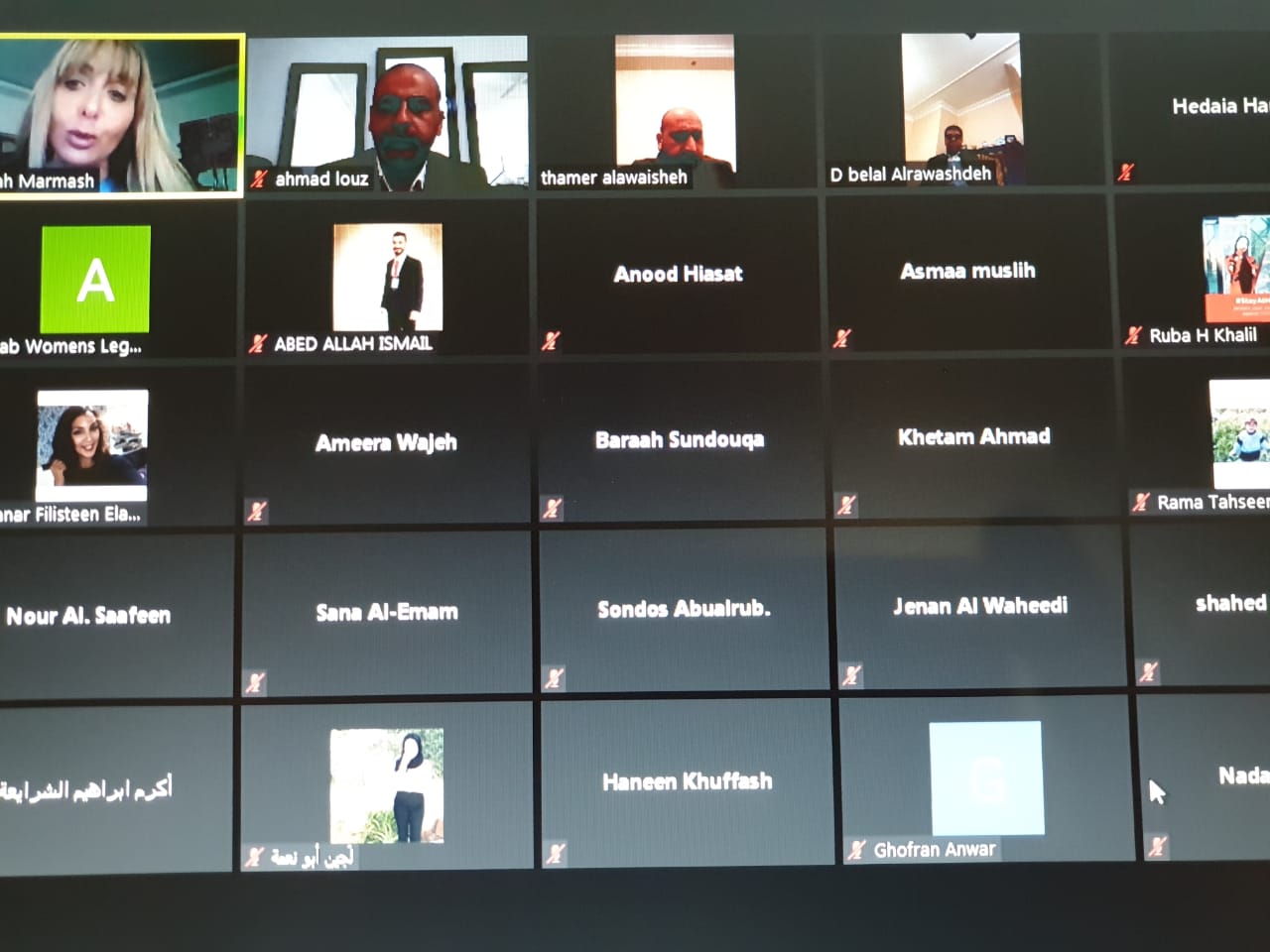 AMMAN – The Faculty of Law at Middle East University, represented by the Human Rights Centre, organised a workshop titled "Social Media Platforms" for the participants of the "Future Leaders of Change" programme. The workshop was organised in partnership with the Arab Women's Legal Network and Arab Women Media Center, and was held through the telecommunication app Zoom.
During the two-day workshop, attendees discussed a wide range of topics including how university students should be using social media and how to best develop their social media skills. The workshop targeted students of the Faculty of Law and the Faculty of Media, and was attended by the Dean of Law, Dr. Ahmad Allouzi, the Director of HRC, Dr. Bilal al-Rawashdeh, and the CEO of AWLN, Ms. Samah Marmash.
Dr. Allouzi said, "MEU is maintaining its line of communication with civil community institutions in order to provide MEU students with access to all kinds of expertise and connect them to experts in the fields they aim to work in. The University also works to provide its students with specialised training and offer professional development programmes that will promote students' professional skills."
Ms. Marmash stated, "I am delighted to implement the MoU we recently signed with MEU and observe its on-ground results. We will continue to organise more courses, discussion sessions, seminars, and workshops on mutual topics of interest."
MEU, represented by HRC, previously signed an MoU with AWLN with the aim of exchanging expertise and discussing mutual matters of interest shared by the two sides.