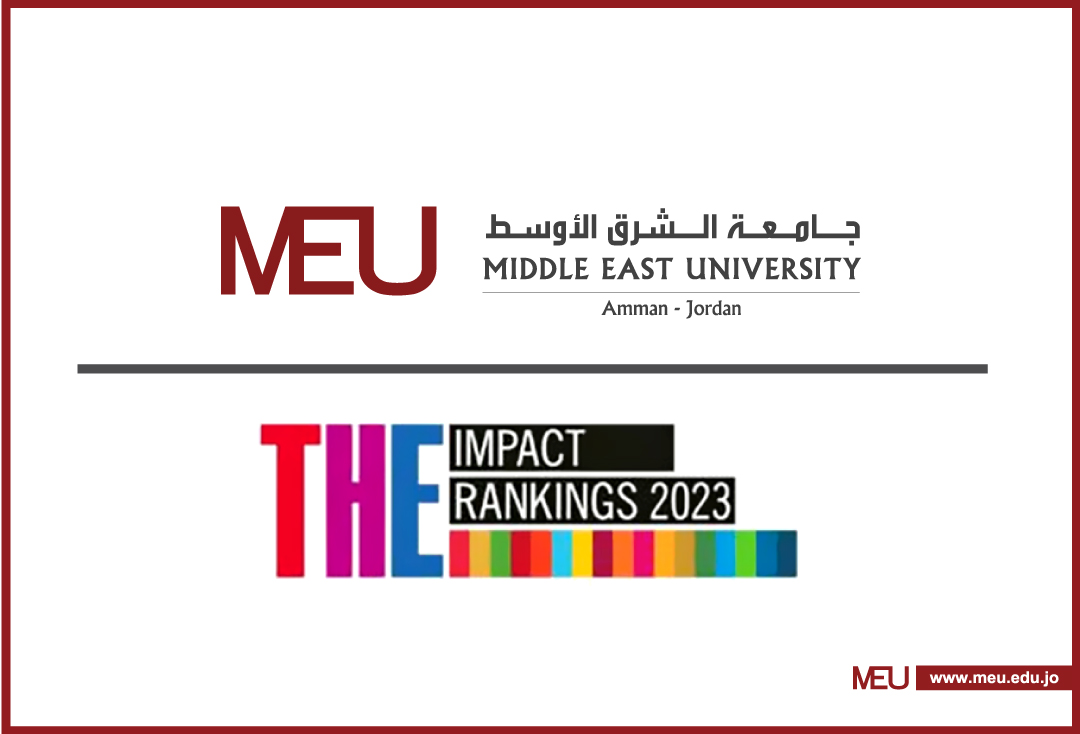 Amman – The results of the Times Higher Education Ranking (THE) indicated that the Middle East University has made significant progress in its efforts to meet the sustainable development goals and the criteria of this classification, ensuring that it remains in the best (601 – 800) universities worldwide.
The university came second place on private universities level, and third place at the level of all Jordanian universities this year in areas of poverty eradication, education quality, clean energy, climate action, partnerships, equality, peace, justice and strong institutions.
The ranking witnessed an increase in the number of participating universities, bringing the total number to 1,591 universities, compared to 1,406 universities last year, which an increase of 185 universities.
In this regard, the University President Professor Salam Al-Mahadin, expressed her pleasure at such an achievement, which is a clear testament to the collective efforts and unwavering commitment of our entire university community. Adding that it is a reflection of our dedication to providing high-class international education, promoting modern research, and leaving a positive impact on society.
Prof. Al-Mahadin insured that this ranking serves as a beacon of higher education excellence, and that universities evaluation is held according to different standards, including academic reputation, research outcomes, quality of faculty members, students' satisfaction, and global expectations.
In his turn, the Director of Accreditation, Quality, and Information Center, and Dean of Law Professor Ahmad Al-Louzi pointed out that this achievement reminds us that the journey must not stop here, and that we have to continue pushing boundaries, striving for excellence, and making a lasting impact.
Head of Accreditation Department Dr. Yazan Abu Aisheh explained that these results and reputation serve as an attraction factor for teaching staff, researchers, and talented students from around the world, which could help fostering a diverse and vibrant academic community. Noting that these results increase opportunities to collaborate with other renowned institutions and attract partnerships with industry leaders.
The Middle East University's ranking in the Poverty Eradication Standard has risen to (101-200) up from (301-400), the Quality of Education Standard up to (401-600) best universities from (601-800), the Clean Energy Standard up to (101-200) from (201-3000, and the Climate Action Standard up to (201-300) from (401-600), Partnerships to Achieve Goals Standard up to (301-400) from (401-600).
The University maintained its global ranking in the criterion of reducing inequalities in the category (601-800) and the criterion of peace, justice and strong institutions in the category of best (301-400) universities.