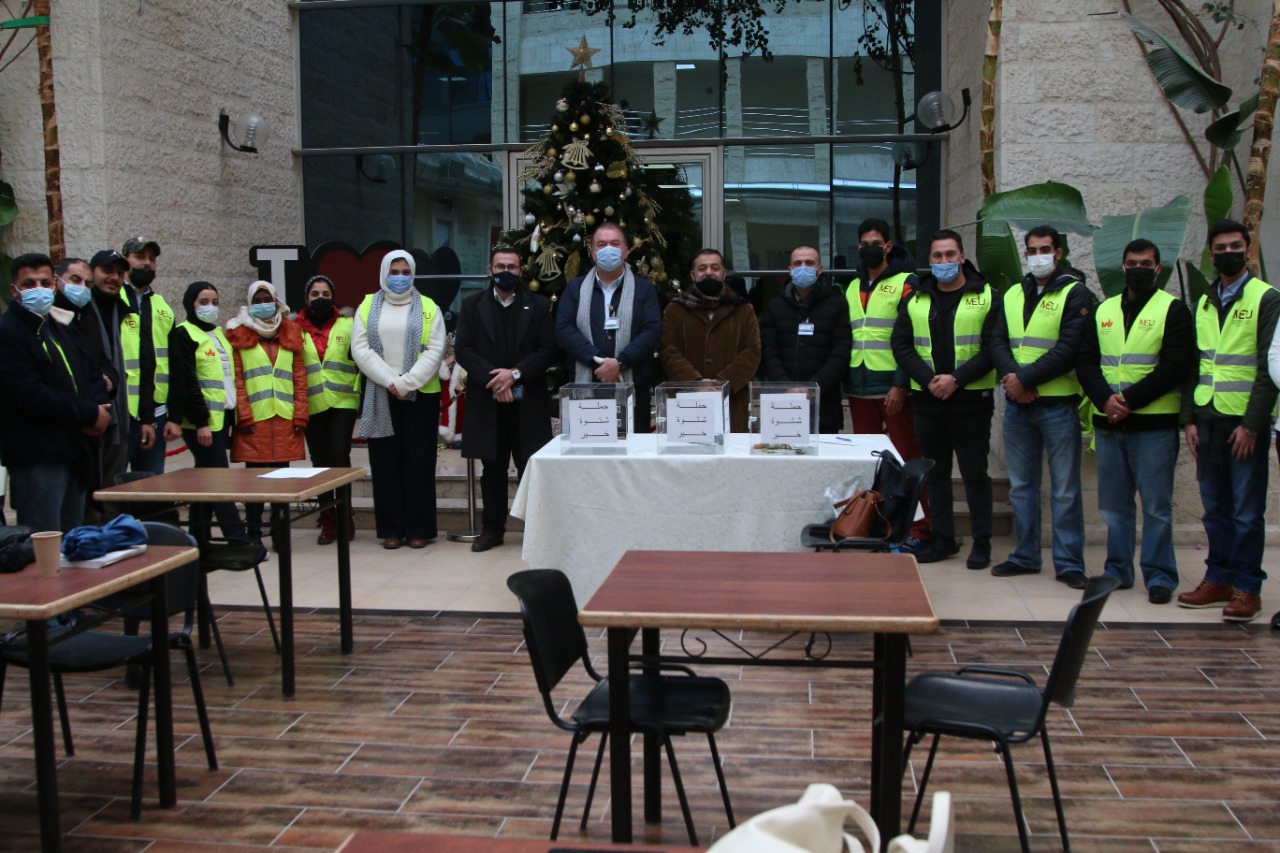 Today, MEU launched the 8th consecutive "Shatwet Kheir" Campaign, through the Volunteer Club at the Deanship of Student Affairs. The club will buy some winter requirements and distribute them to needing families in the local community.
The campaign was under the patronage of the Dean of Student Affairs Dr. Saleem Sharif with the attendance of several professors, administration staff and students. It includes collecting cash and in-kind donations; Dr. Sharif clarified that this campaign is within MEU's pursuit to instill the basis of solidarity, love, human ideals and community service.
The Dean also praised the role of the Jordan Hashemite Charity Organization which enacted the culture of voluntary work.