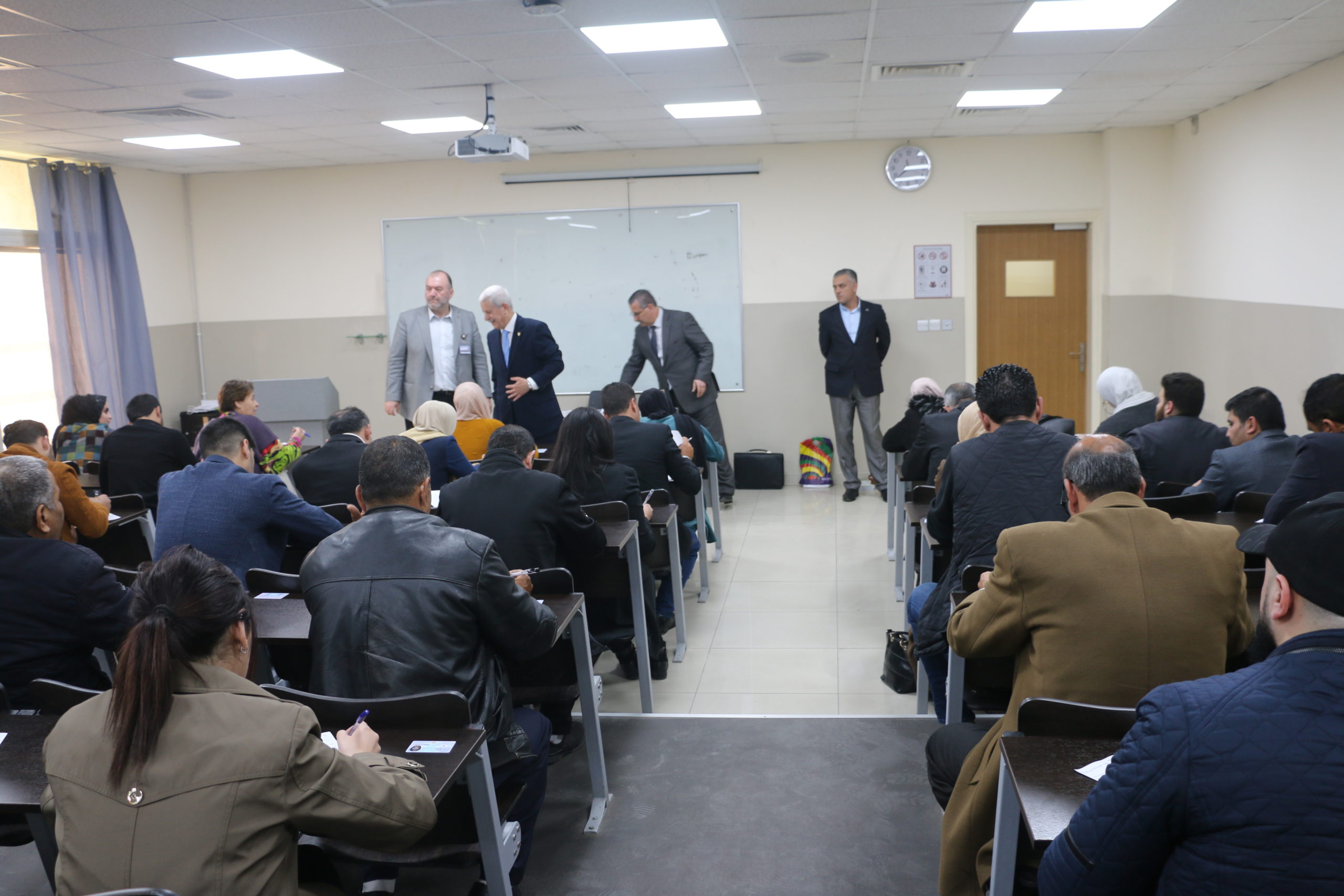 AMMAN – Middle East University hosted the Written Examination of Apprentice Lawyers, which was taken by more than 900 law graduates who wish to join the Jordan Bar Association (JBA).
The University President, Prof. Mohammad al-Hileh, commended JBA's good repute, stating, "The law profession is highly valued in the Jordanian community, as the study of law is witnessing distinct developments and advancements. MEU's Faculty of Law is a great example of that development as it was the first faculty to be awarded the Quality Assurance Certificate (Golden Standard) for academic programmes by the Higher Education Accreditation Commission (HEAC) in Jordan."
The Head of the JBA, Mr. Mazen Rsheidat, praised MEU's efforts, led by its Chairman of the Board of Trustees Dr. Yacoub Nasereddin and its President, in following the standards of administering this examination. The examination was supervised by an assessment committee composed of the JBA's board members.
Dr. Ahmad Allouzi, the Dean of Law at MEU, said, "JBA's renewed trust in the University to administer this examination is the result of its consecutive successes, especially in light of the Faculty of Law's acquirement of the Quality Assurance Certificate (Golden Standard)."
It is worth mentioning that MEU – a serious, committed, and seeking to learn university – looks to cement its relations with the society and labour market as it upholds its tried and true philosophy of maintaining internal and external communication.