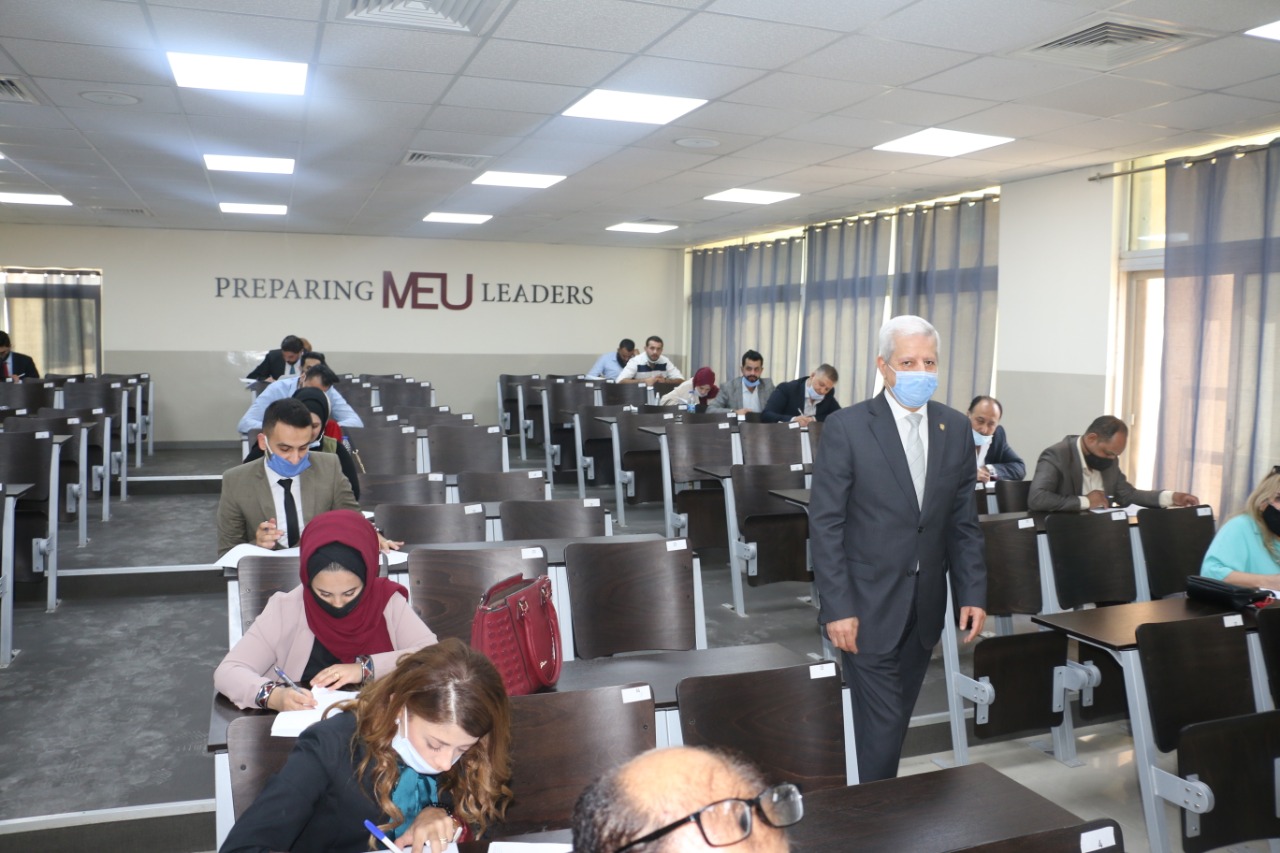 AMMAN – Middle East University hosted the October 2020 winter session of the Written Examination for Apprentice Lawyers under strict health and safety guidelines.
Taken by more than 600 apprentice lawyers, the examination was administered and supervised by an assessment committee composed of the Jordan Bar Association's board members. A single session was held at the university's lecture halls, and successfully met examination requirements as outlined by the JBA board.
The Head of the JBA, Mr Mazen Rsheidat, commended MEU's efforts towards ensuring the safety of examinees and the smooth flow of procedures. He applauded the university's commitment towards providing a proper examination environment, allowing the examinees to feel safe and comfortable enough to do their best. He also praised the university for providing the necessary technical and logistic services to carry out the examination under optimal conditions, a matter he believed plays a role in advancing the quality of legal education and producing professional lawyers.
The Dean of Law, Dr Ahmad al-Louzi, said that the university had the sufficient capabilities and expertise to hold the examination in light of the current epidemiological situation. He added that JBA's renewed trust in the university to administer this examination is but proof of its local and international prestigious academic reputation.