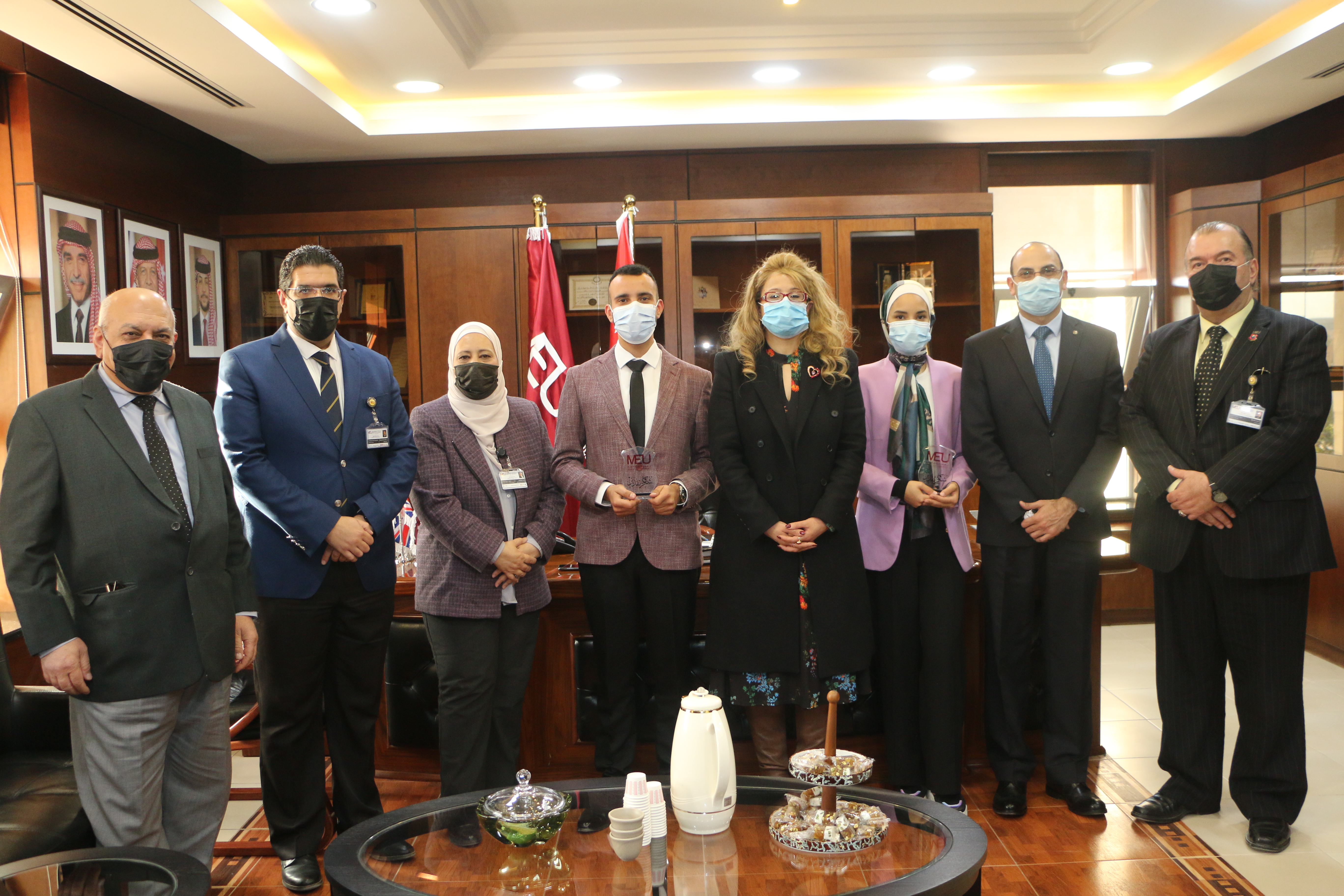 MEU Acting President, Professor Dr. Salam Khalid Al Mahadin, honored the students Norhan Al Gharabli and Ala'a Al Hijazin from the Faculty of Business for winning the first place in the Jordanian Universities Students Competition/ Queen Rania Center for Entrepreneurship among 22 participating teams.
Dr. Mahadin expressed her pride with both students saying that MEU supports its students and encourages them to move forward by providing a nurturing environment which develops the horizons of entrepreneurship ideas they have.
The students' project produces polymers that absorb moisture from the air; it is expected to absorb around 20-52 liters of water per day.
Moreover, the project, which was registered as a patent under audit at the Jordanian Ministry of Industry and Trade, is still under development and supported by business accelerators.