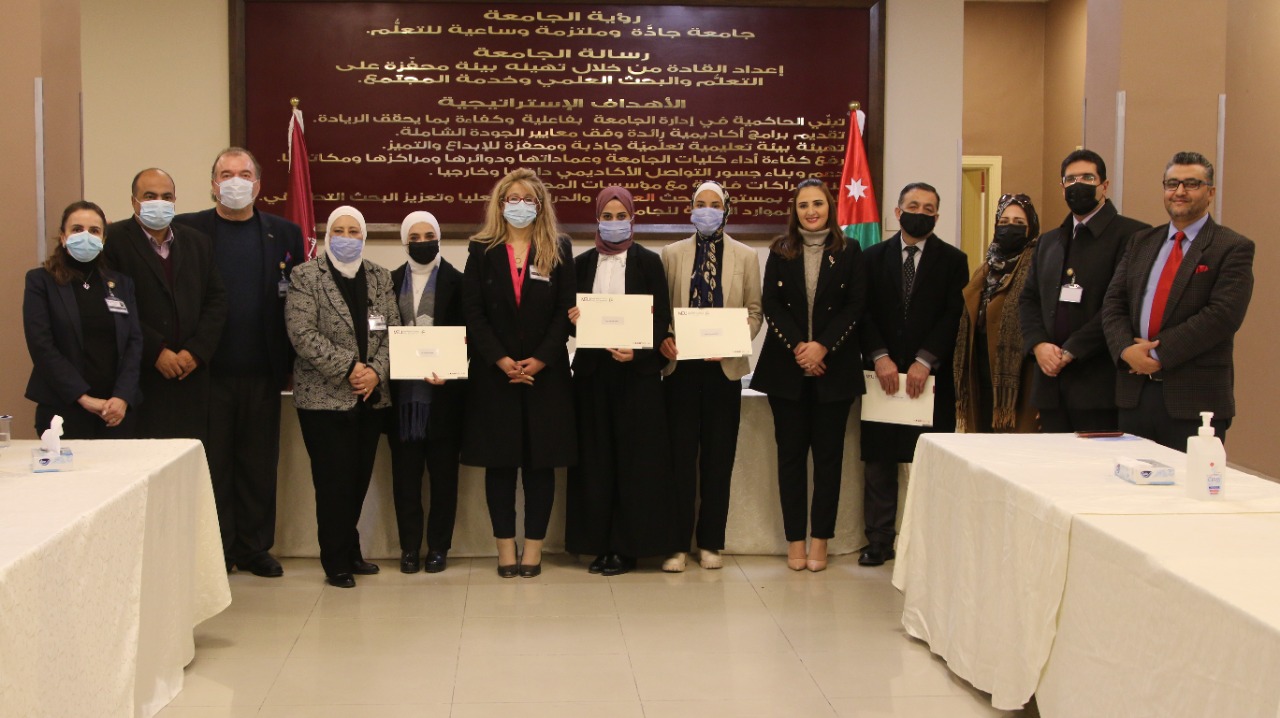 Acting President of MEU, Professor Dr. Salam Al Mahadin, in the presence of the Dean of the Faculty of Law, Professor Dr. Ahmad AL Louzi, Dean of the Faculty of Media, Dr. Hanan Al Sheikh, Dean of the Faculty of Business, Dr. Hesham Abu Saimeh and Dean of Student Affairs, Dr. Saleem Sharif, honored several students who participated in the competitions "Mock Trials" and "National Debate" thus enabling MEU to win the first place at the first competition and to qualify to Qatar at the second.
Professor Al Mahadin expressed her pride in the students and clarified that MEU strives to provide an advanced education environment. Moreover, she extended her gratitude to professors who exerted all efforts to enrich student knowledge about mock trials, the art of pleading before courts and the art of debate.
In their turn, the students thanked MEU for its support; winners of the first place at the Mock Trials Competition said that it gave them the opportunity of getting accustomed to the nature of court functions, thus helping them to overcome feelings of concern and anxiety from standing before court judges and facing the attendees. Furthermore, participants in the National Debate Competition emphasized that there are proud of their accomplishments and look forward to compete for the title of the international championship in Qatar.