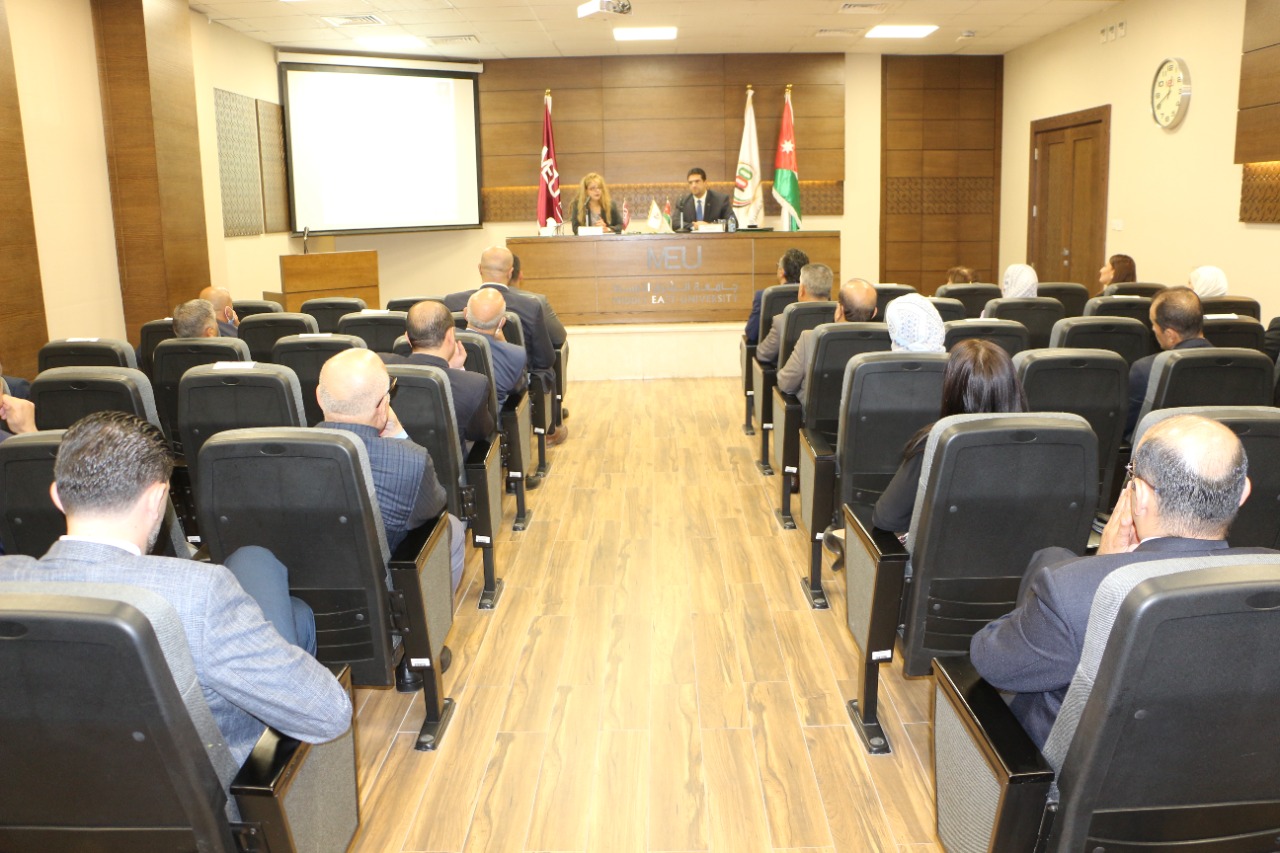 The Faculty of Business at Middle East University held its first general assembly meeting, during which it discussed the mechanisms, outlooks and methods of developing and enhancing the learning outcomes of the next academic year.
The meeting was held in the presence of the Deputy President Prof. Salam Al-Mahadin, the VP of the Board of Directors Ahmad Nasereddin and the academic staff at the Faculty of Business.
This annual event aims to discuss the next academic year's agenda, according to Prof. Al-Mahadin. She also mentioned the developments the university and the Faculty of Business achieved in the past years, including receiving the Quality Assurance Certificate – Golden Level.
As for the future outlook of MEU, Dr. Al-Mahadin said that the university is looking forward to receive local and international accreditations for the positive shift made in its teaching methods.
For his part, Dr. Nasereddin said that the university is making efforts to achieve better learning outputs and introduce new programs, so as to stay up to date with technological development and the rapid flow of information worldwide. He added that it is very important to return to presential teaching, and that faculty members will bear a great responsibility to show excellent performance and achieve learning outcomes that address the needs of the labour market.
He continued by saying that the labour market needs some of the best graduates of MEU to influence it positively, which starts with focusing on the quality of teaching and modern disciplines.
For his part, Dr. Hisham Abu Saimeh, Dean of the Faculty of Business, discussed the development of the faculty since establishment. In addition, he congratulated new faculty members and expressed his optimism about the creative and innovative methods they are going to follow in teaching students. He also gave a brief about the faculty's goals for next year and new programs the faculty introduced to address the needs of the labour market.