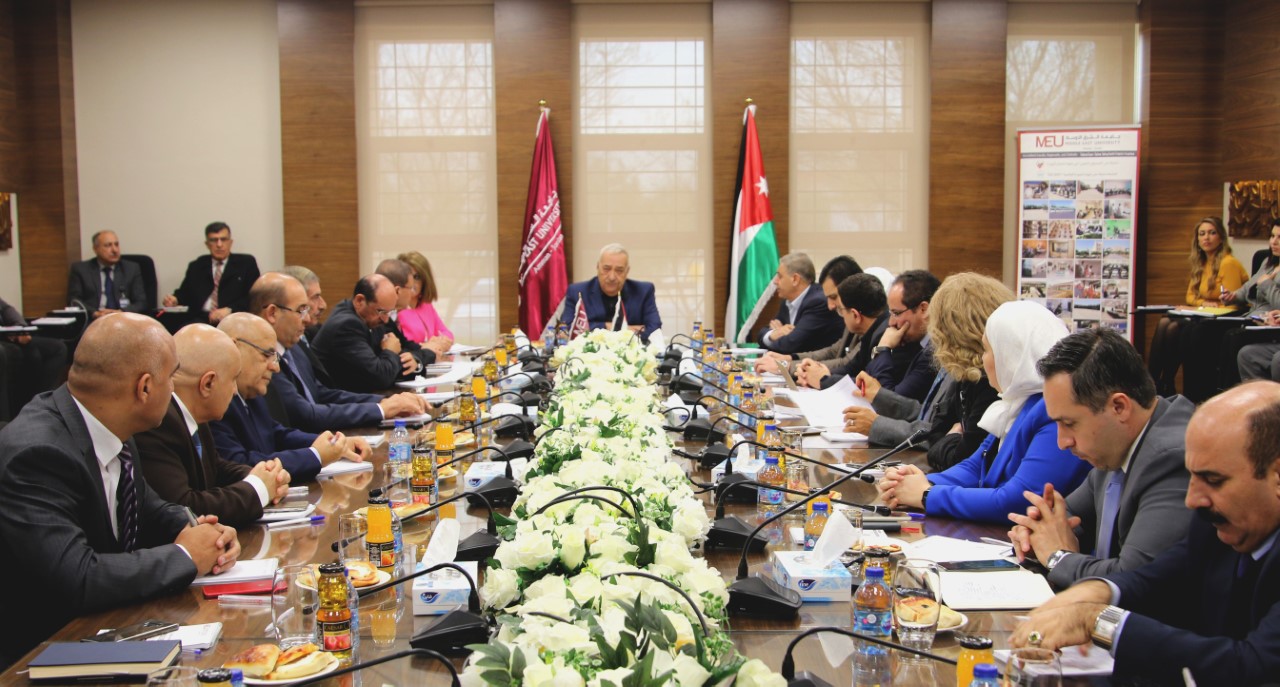 AMMAN – Middle East University continues to hold emergency sessions in order to discuss local developments related to the spread of the Coronavirus. The University is prepared to take any precautionary measures to ensure the progression of its educational and administrative processes, and assure the safety of its workers. The University is also committed to following the directions and decisions of the Ministry of Higher Education and Scientific Research.
MEU's Board of Trustees held a meeting led by its Chairman Dr. Yacoub Nasereddin, with the attendance of the University President Prof. Mohammad al-Hileh, to review the University's preparations to employ distance learning as classes have been suspended in accordance with H.E. the Prime Minister's decision to suspend schools and universities in Jordan. Prior to the decision, MEU had organised a series of mandatory training courses for faculty members, carried out by the E-Learning Committee in cooperation with the Department of Information Technology.
MEU's Council of Deans also met with faculties' heads of departments to evaluate the current setup for the distance learning process and the ability to immediately address any emerging issues. The Council also decided to dedicate hotlines to guide students and answer their inquiries through the Department of Information Technology. The majority of faculty members have already began giving lectures via the ZOOM application and the online platform Moodle.