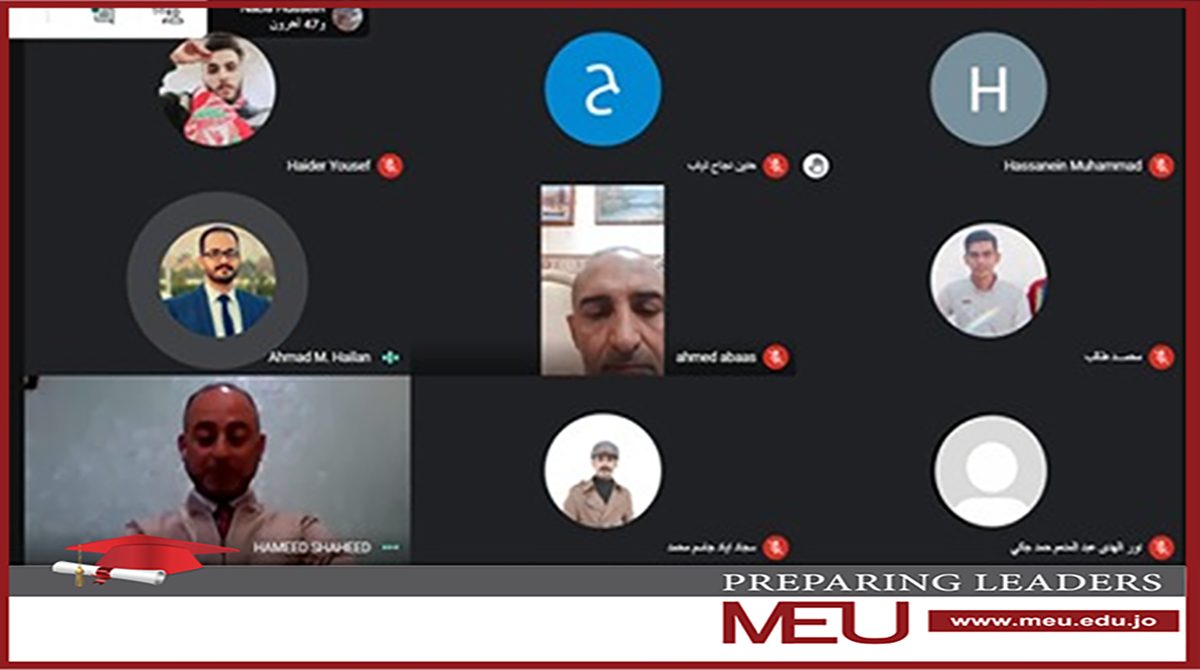 The Faculties of Media at MEU and the University of Thi-Qar in Iraq presented a joint seminar on Digital Knowledge and Digital Clusters via Zoom, where Dr. Mahmoud Al-Rajabi, Head of Radio and Television Department at MEU, presented a lecture on digital technology.
Commencing the lecture, Dr. Al-Rajabi highlighted the importance of this cooperation between the two faculties, focusing on digital clusters and their properties, as well as the changes inflicted by the digital revolution. Such changes, he mentioned, are represented in disintegrating societies and changing values, traditions and behaviors.
He added also that the biggest challenge imposed by these digital changes is the loss of jobs in various fields and on a large scale; nevertheless, they have created other opportunities at the same time. He therefore encouraged people to invest in digital tools to create new opportunities, especially in the area of Media.
The session was concluded by a discussion on the changes arising for digitization.