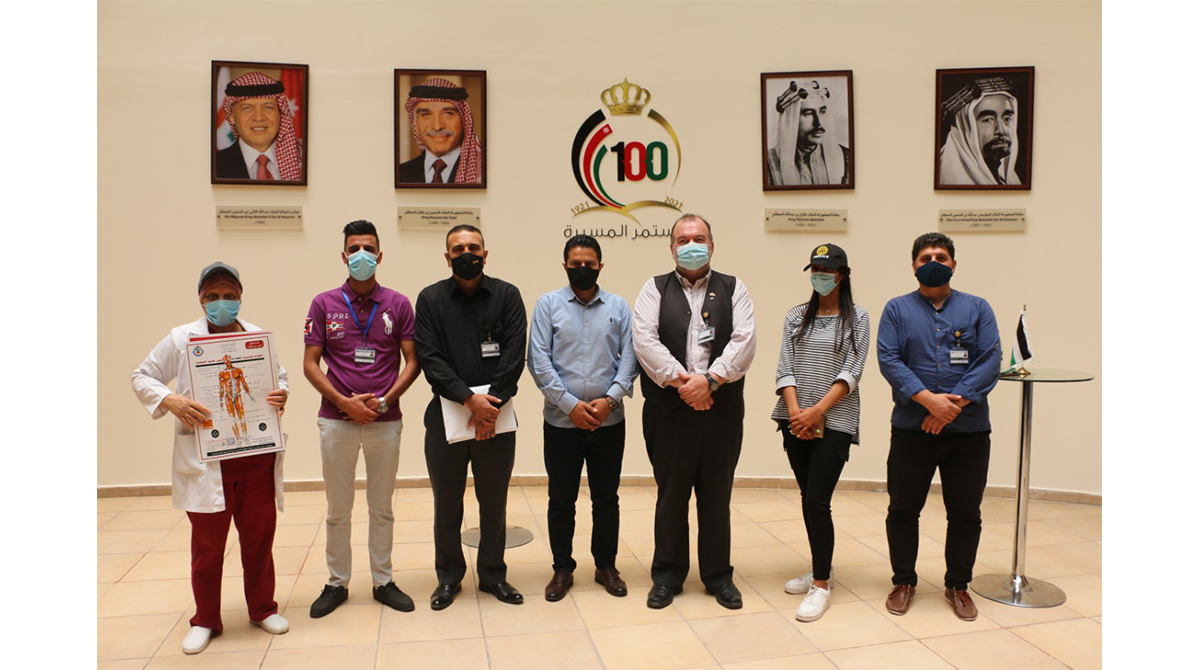 Amman – In cooperation with the Anti-Narcotics Department, the Deanship of Students Affairs at MEU held a lecture on combating drug use in order to raise awareness about the harms of substance use and how to fight against it.
During the lecture, First Lieutenant Ammar Al Rawajih defined drugs as chemical compounds that damage neurons and the cells of other body systems, resulting in several problems and diseases and extending to become a threat on human lives and national security systems.
He also pointed out that the harms of drugs do not only affect those who use them, but also impact their households and their entire communities. Upon saying this, he invited students to fight against this phenomenon and to raise awareness about its harms and the strategies to combat them among their fellow students and in their communities. He also referred to the significant role the Anti-Narcotics Department does to contain this dangerous phenomenon.
 Discussion among participants about the reasons behind this phenomenon included the lack of religious consciousness, household disintegration. Afterwards, participants were taken in a tour around an exhibition at the Department especially designed for the purpose of raising awareness about the harms of drugs, their types, and the tools used for their consumption. The exhibition also explains the reason behind drug use, its side effects, and the position of Islamic legislation on it.
 Dr. Salim Sharif, Dean of Students Affairs, expressed his admiration of the efforts exerted by the Public Security Directorate to fight this phenomenon and of its significant role in protecting citizens from its harms through lectures and awareness-raising programs, and invited MEU students to be messenger that carry the messages they learned during the lecture to other members of their community.