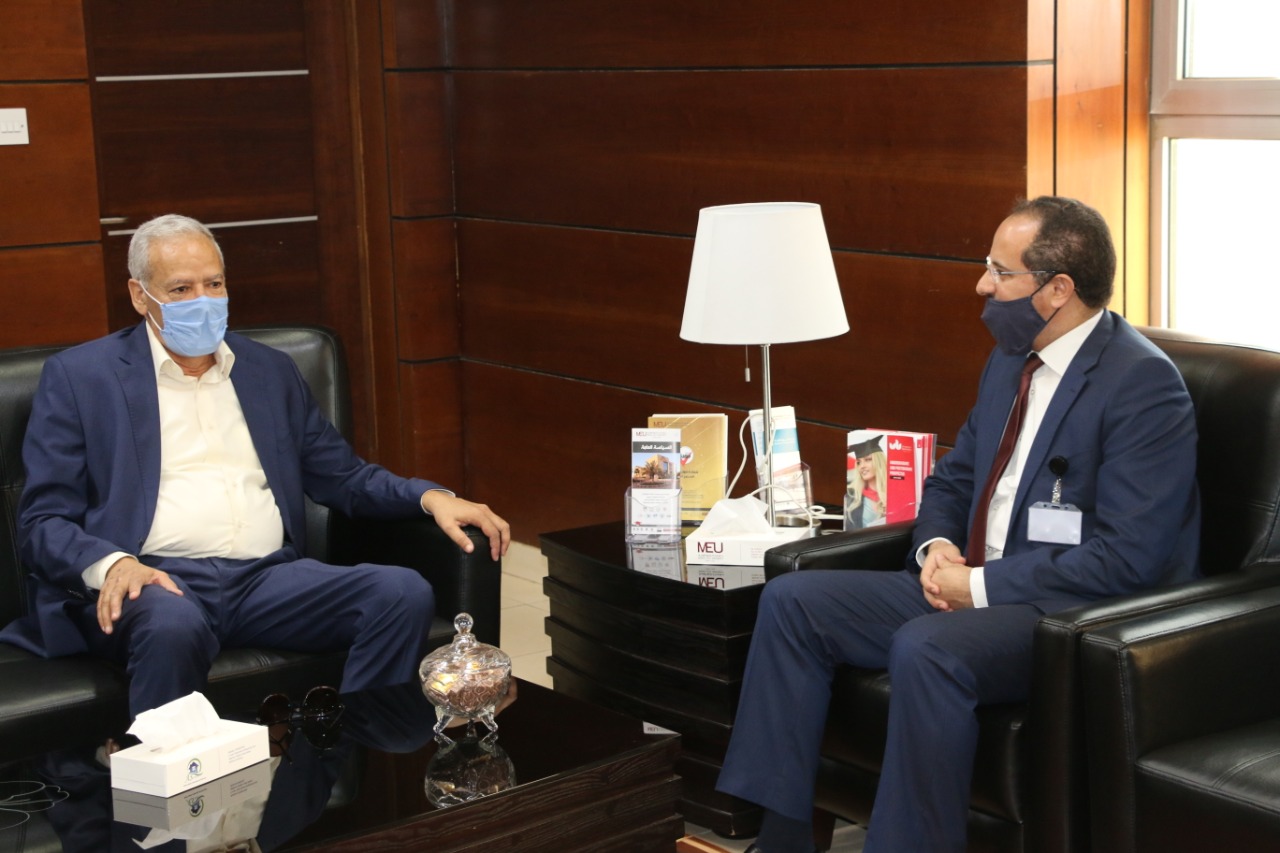 AMMAN – Middle East University's President, Prof. Ala'aldeen al-Halhouli, received the Assistant Secretary-General of the Association of Arab Universities, Prof. Khemissi Hamidi, and an accompanying delegation to discuss establishing cooperative relations and finding a means for exchanging academic expertise.
Prof. al-Halhouli gave a brief on the university's journey throughout the years, and introduced the strategic plan and general policy it adopts in all operations. He presented on the university's chief achievements, including the positions it occupies in global rankings, and the national and international quality assurance and management certificates it obtained. He also touched on the international partnerships it established to host and jointly-teach a range of programmes, and to carry out research projects in cooperation with its counterparts.
Prof. Hamidi communicated AArU's wish to establish a partnership with MEU to launch a platform for publishing Arabic periodicals in cooperation with the publishing company Elsevier, specialised in scientific, technical and medical content. He also expressed AArU's interest in collaborating with MEU's Faculty of Media to produce and direct the Association's media material, as the meeting was attended by the Editor-in-Chief of the AArU Journal, Dr Ahmad al-Majali, and the Director of the Supervision Unit, Ms Dina Abu Rizeq.
The Chairman of MEU's Board of Trustees, Dr Yacoub Nasereddin, is currently the Secretary-General of the Arab Universities Governance Council, headquartered at MEU and affiliated with AArU. The Association looks to coordinate Arab universities' efforts to produce graduates capable of serving their Arab nation and maintaining its unity. It also aims to encourage Arab universities to increase their research outputs and establish research centres.