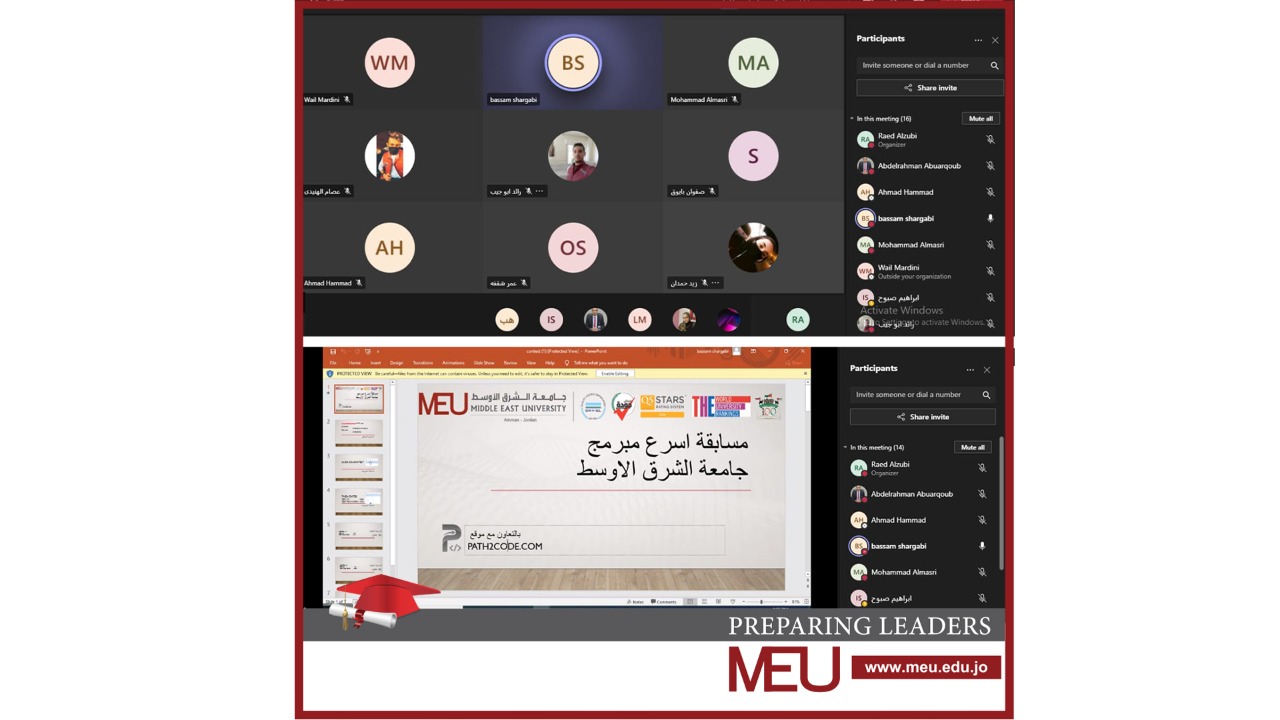 Amman – the Faculty of Information Technology launched the Fastest Programmer competition through Path2code, as a manner of continuing the conversation with MEU students, enhancing their skills in academic and extracurricular skills, and discovering and employing their creative capacities. The competition received 13 student participants.
The idea of the competition was for the students of the faculty to compete on implementing some short tasks using a programming language (C++, Python or Java), where the winner will be the student who achieves these tasks faster than everyone else.
Dr. Bassam Sharbaji provided an explanation on the details of the competition and the work mechanism of the Path2Code. He also accompanied the students during the exam to supervise them along with Dr. Wael Mardini.
Dr. Abdelrahman AbuArqub, Dean of the Faculty of Information Technology, confirmed that such competitions are usually aimed at moving forward with implementing the university's vision built on preparing future leaders, and that such extracurricular activities make leaders and support creative students.
To the final phase five students where qualified, three of whom were able to successfully achieve the requested tasks: Omar Shaqfeh in first place, Ahmad Hammad in second place, and Ibrahim Sabouh in third places. All winners received prizes certificates of acknowledgement.
At the closing of the ceremony, Dr. Rael Al Zubi thanked the participating students for their interaction with the faculty's activities and commended the three winning students for their performance.