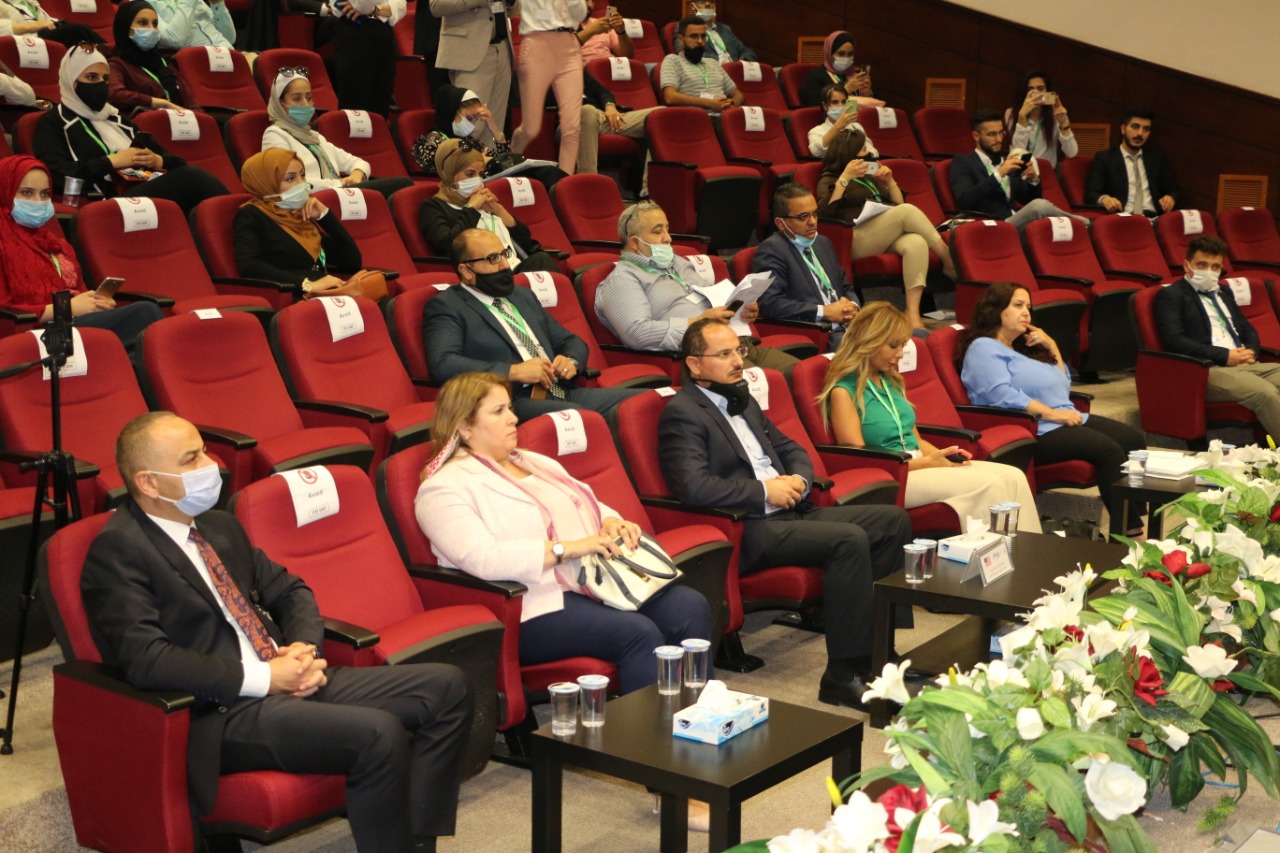 AMMAN – The National Debate Tournament for Jordanian Universities 2020, organised by the Arab Women's Legal Network in cooperation with the U.S. Embassy in Amman, was concluded at Middle East University. The tournament witnessed the participation of six teams, representing the following universities: Mutah University, Al al-Bayt University, al-Hussein bin Talal University, al-Zaytoonah University, the "Legal Mark" Initiative, and MEU. The tournament was instituted as part of the Future Pioneers of Change and Engagement Project.
The final round of debates was attended by the MEU President, Prof. Ala'aldeen al-Halhouli, accompanied by his vice presidents; the CEO of AWLN, Ms. Samah Marmash; MEPI Specialist at the U.S. Embassy, Ms. Ruba Matarneh, MEU deans, and the teams' supporters.
The final round of debates took place between the supporting Al al-Bayt team and the opposing al-Zaytoonah team. The debate was titled 'The Council Believes Current Jordanian Legislations to Cover All Acts of Harassment'. Based on the jury's votes, the supporting Al al-Bayt team came ahead of its opposition to win the National Debate Tournament Cup, with a total of 73% points to 72.3% points.
Prof. al-Halhouli handed the tournament's cup to the winning team and certificates of appreciation to all participating members. He also granted speaker Sujood Omran from the Al al-Bayt University team the tournament's Best Speaker Award.
MEU, represented by the Faculty of Law, recently signed a memorandum of understanding with AWLN, specifying the exchange of academic and research expertise and allowing the two parties to work on points of mutual interest.