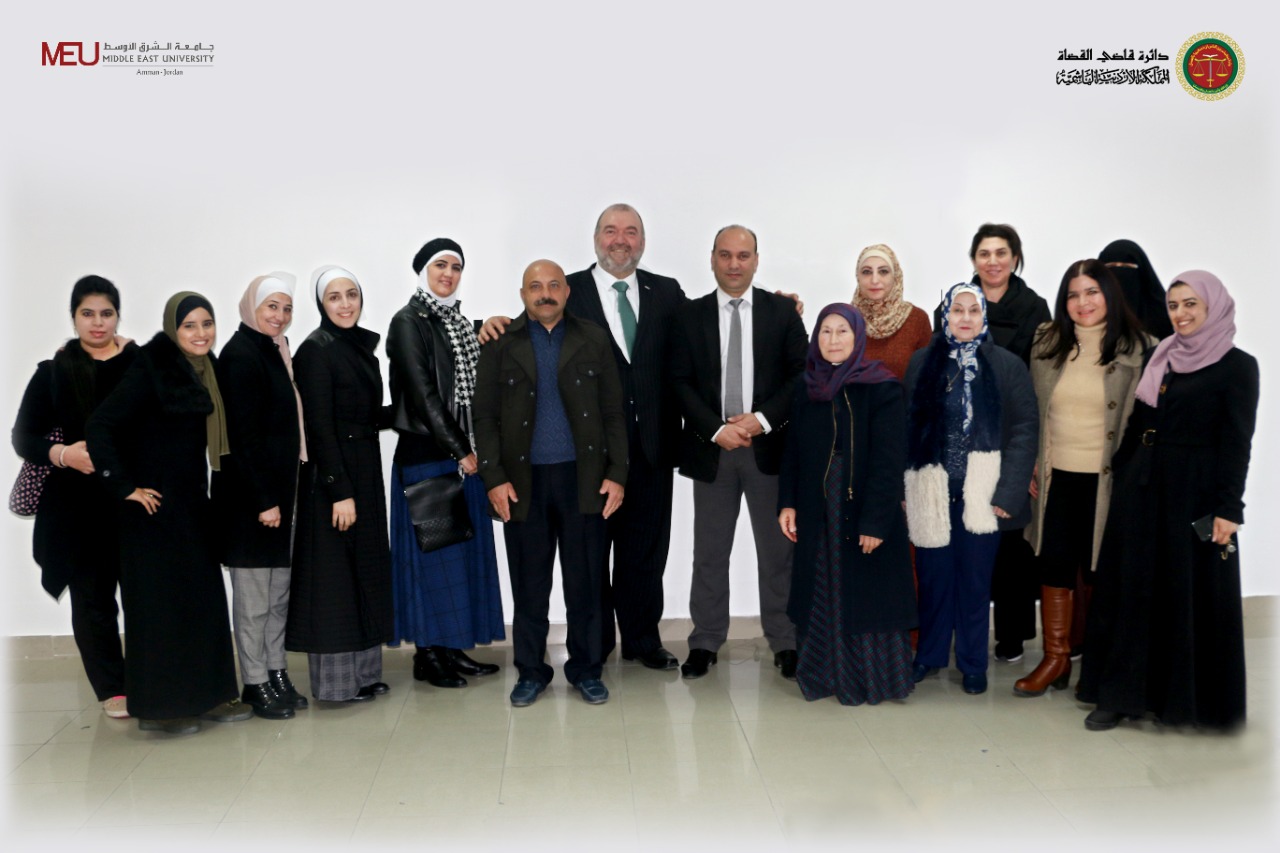 AMMAN – Middle East University concluded a training course on domestic law reform and guidance that was given in Amman and a number of other Jordanian governorates, in cooperation with the Religious Law Institute.
Prof. Mahmoud al-Wadi, the Vice President at MEU, said, "These courses are designed to educate participants on legal, educational, and religious affairs that enable them to help achieve domestic reform and give married couples the skills to learn how to resolve any budding disagreements."
Dr. Saleem Sharif, the Assistant to the President for Community Service and Public Relations at MEU, gave a lecture on how using the psychology of influence and strong communication can help limit domestic disagreements. Dr. Fadi al-Ayasra, a member of the Faculty of Educational Sciences, also conducted lectures on the importance of domestic communication and the basics of how to achieve domestic harmony.
The two parties previously signed an agreement to exchange expertise and organise joint courses, conferences, seminars, and workshops on domestic reform and guidance. The joint training courses are led by religious clerics and faculty members from both institutions.