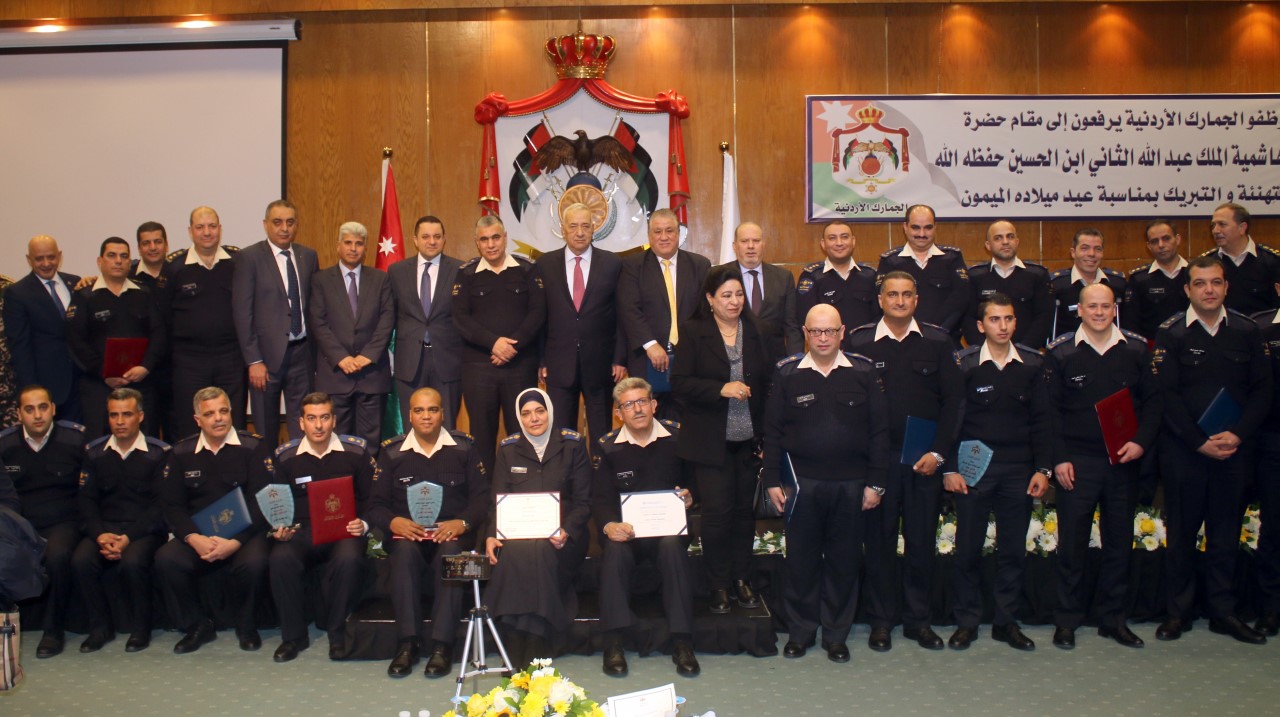 AMMAN – Middle East University, as represented by the Chairman of the Board of Trustees Dr. Yacoub Nasereddin, attended a ceremony held by Jordan Customs in celebration of the International Customs Day. The event was patronised by the Minister of Finance, Dr. Mohammad Al Ississ, on behalf of his Majesty King Abdullah II bin Al Hussein, and was held to honour Jordan Customs' tireless work towards achieving national development.
Dr. Al Ississ said, "Jordan Customs effectively protects our country's economic and social security, and its staff exert all their efforts to meet our expectations and guard our borders, thwarting all threats to our economic and social stability and cooperating with other military and security units."
Major-General Dr. Abdelmajid Al Rahamneh, the General Director of Jordan Customs, stated, "Jordan Customs has worked on automating its procedures, and began this initiative by launching a mobile application for Android devices. It has also began implementing the National Commerce Platform project, which aims to establish an electronic platform that is designed to help carry out various governmental processes. This platform has reduced the time it takes to clear goods and has allowed us to track transit trucks more easily and accurately. We have also applied the use of drones and an electronic inspection application among other programmes."
At the end of the ceremony Dr. Ississ and Major-General Dr. Al Rahamneh honoured MEU, as represented by Dr. Nasereddin. They expressed their appreciation of the agreement MEU holds with Jordan Customs, which stipulates establishing innovative solutions for current issues and conducting the necessary research to help further improve Jordan Customs' performance.