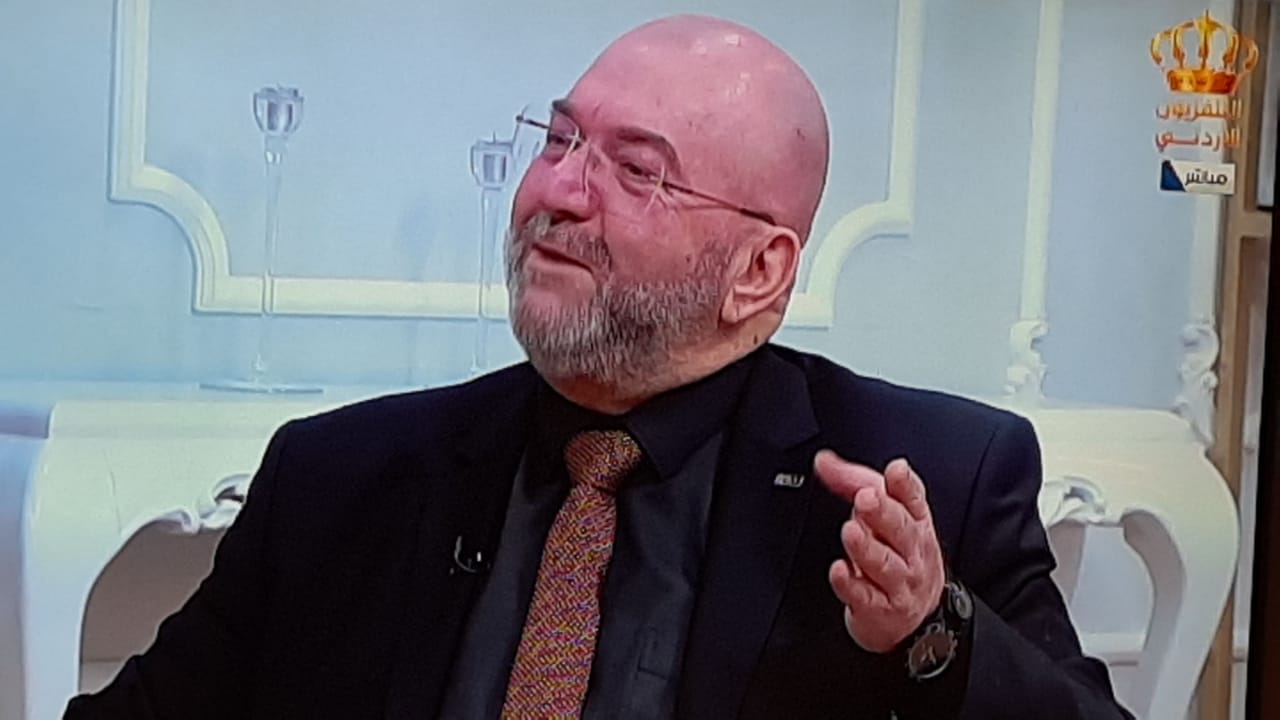 AMMAN – Middle East University's representatives appeared on multiple Jordanian TV channels in an effort to help follow the local, regional, and international developments of the COVID-19 crisis. The MEU representatives also prepared video and written reports to keep the public informed of the procedures the University is following to maintain the online teaching process, and the technology it is using to apply distance learning.
A number of Jordanian TV channels, including Jordan TV, hosted MEU officials to discuss the University's experience in dealing with these exceptional and unprecedented circumstances. MEU has been successful in maintaining the continuity of the distance learning process, and has been encouraging its students and Jordanian citizens to follow the government's decisions that aim to protect their health and ensure their safety.
The Fact International News Agency hosted the Vice President for Scientific Faculties, Prof. Aladdin al-Halhouli, on its morning show "Ahla Sabah". Prof. al-Halhouli spoke about MEU's efforts in facilitating online teaching. He said, "The University previously organised training workshops on distance learning for faculty members. It also encouraged them to upload their teaching materials on its e-learning system. MEU is prepared to overcome all technical issues that might occur during this time." He added, "Student's online attendance is equal to their typical attendance, with a 90%-98 attendance ratio for most courses, which proves the high awareness of students and their parents."
The Assistant to the President for Community Service and Public Relations, Dr. Saleem Sharif, appeared on the Jordan TV morning show "Good Morning", where he spoke about the University's role in supporting students and the local community. He stated, "MEU launched awareness campaigns to inform people how to deal with the stress and anxiety caused by the spread of the COVID-19." He also addressed Jordanian society saying, "We must unite our efforts in fighting this invisible enemy by committing to our moral and spiritual values and spreading awareness on how to deal with the dangers of this crisis."
As the Jordanian government continues its relentless efforts in preventing the spread of COVID-19, MEU aligns all its procedures and decisions to support these efforts. The University is keen to resume the regular education of its students, and is constantly assessing its plans to overcome the complications of the current circumstances. All of these efforts represent MEU's direct translation of its vision and mission which state its aim to prepare Jordanian leaders who are capable of taking on their national duties.