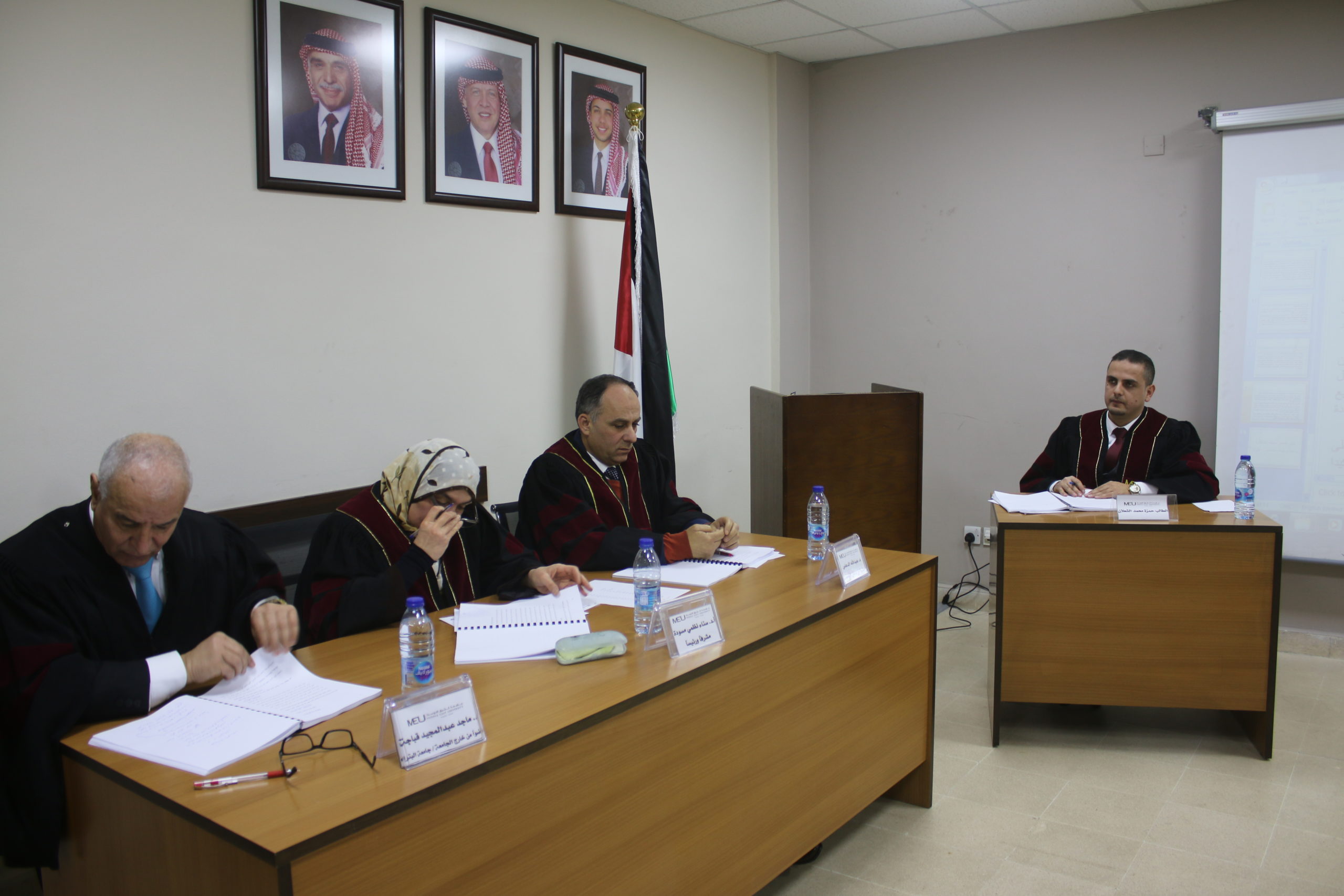 AMMAN – Researcher and Faculty of Business student Hamzeh Mohammad Shaalan defended his thesis "Comparing the Accuracy of Predictive Models of Financial Failure (Kida, Altman) and their Assessment of Jordanian Joint-Stock Companies Listed in the Amman Stock Exchange".
Mr. Shaalan aimed to investigate the differences between the Kida and Altman predictive models of financial failure by studying Jordanian joint-stock companies operating in the industrial, service, and financial sectors.
Mr. Shaalan used a descriptive analytical approach, and his scope included the data accrued from the unlisted financial statements dated from 2015 through 2018 that belong to a number of Jordanian joint-stock companies' listed in the stock exchange market.
Mr. Shaalan found that the Kida model was a better predictor of the financial failure that the industrial and service sectors witnessed when compared to the Altman model. The researcher also found that the two models were unsuccessful in accurately predicting the financial failure experienced in the financial sector during the periods examined as part of the study's scope.
Mr. Shaalan recommended that investors and lenders working in the industrial sector should adopt the Kida model to predict future financial failure. He also called upon researchers, companies, and supervising entities to develop a better and more accurate predictive model that can accurately predict the potential failure of companies in the service and financial sectors.
The thesis assessment committee presiding over this project included Prof. Sanaa' Nathmi Maswadeh, Mr. Shaalan's supervisor and head of the committee, Dr. Abdullah Ahmad Daas, the internal MEU evaluator, and Dr. Majed Abdulmajid Qabaja from Petra University as the external evaluator.