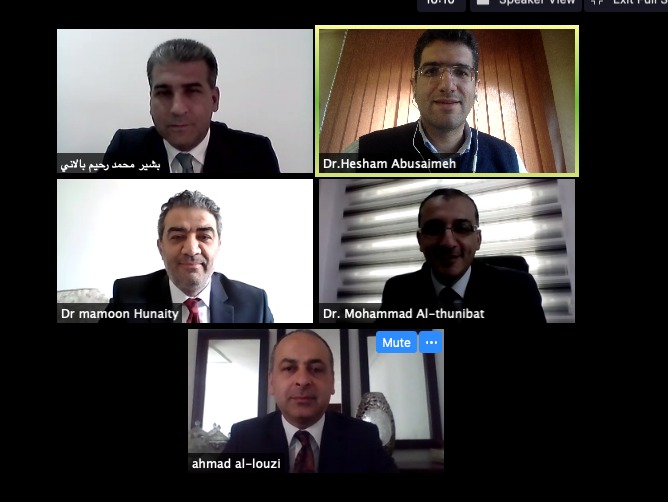 AMMAN – Researcher and Faculty of Law student Basheer Mohammad Balani defended his Master's thesis titled "Patient Satisfaction with Plastic Surgery and its Effect on Civil Liability" via teleconference.
Dr. Hesham Abusaimeh, the Dean of Graduate Studies and Research, said, "This is the first thesis defence to be carried out via teleconference in Jordan and is proof of MEU's commitment to maintaining all educational processes regardless of the  circumstances that Jordan and the entire world are facing due to the spread of COVID-19." The thesis defence was supervised by the Assistant to the President and Dean of Law, Dr. Ahmad Allouzi.
The thesis defence committee was made up of Dr. Ma'moun al-Huneiti, Mr. Balani's supervisor and head of the committee, Dr. Mohammad al-Thneibat, the internal MEU evaluator, and Dr. Alaa' Mohammad al-Fawaeer from Jerash University.