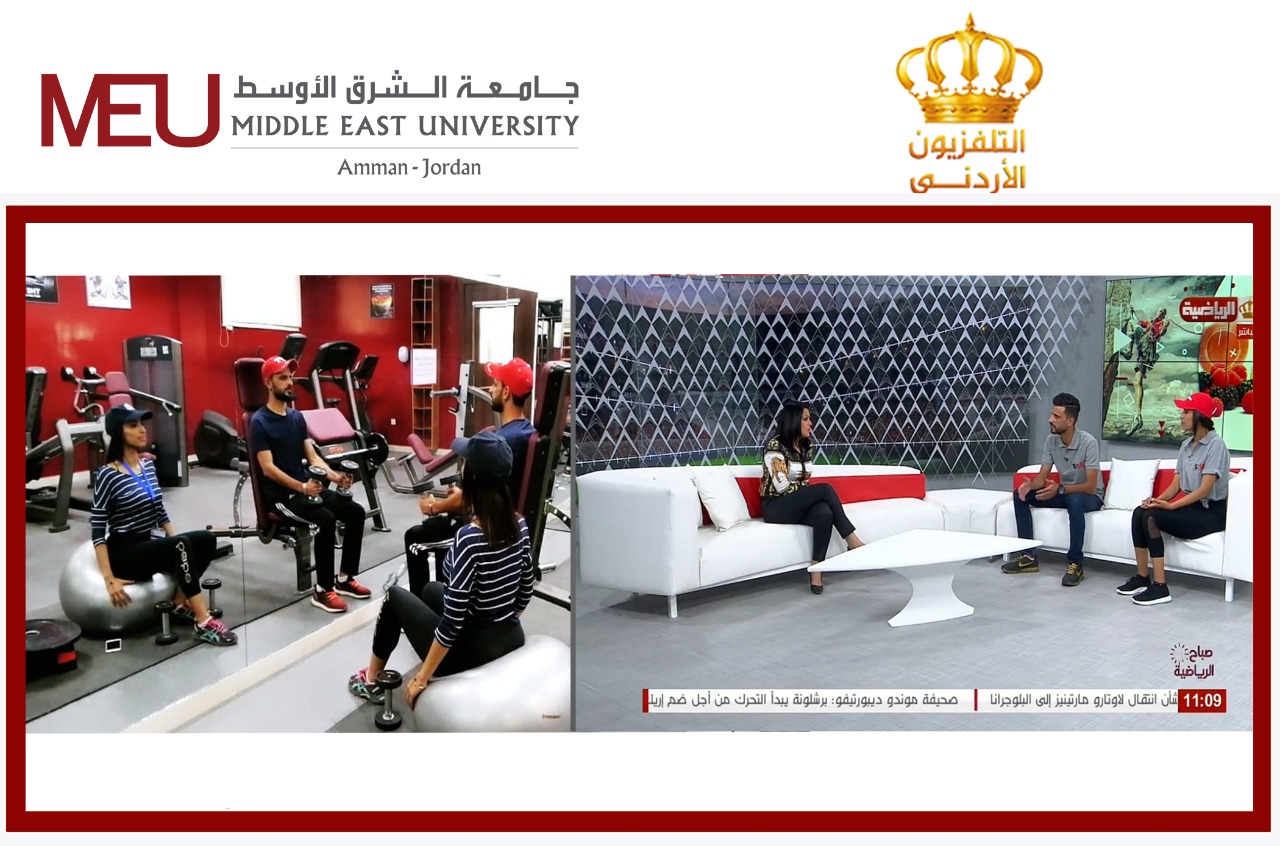 AMMAN – Middle East University, represented by the Department of Sports Activities, was hosted on the 'Sabah ar-Riyada' programme, broadcasted on Jordan TV and presented by media person Maison Younes, to discuss practicing sports and organising various sports events in light of the Coronavirus pandemic.
Captain Taha al-Hawatmeh and Captain Samah as-Sawafi, sports supervisors at the Deanship of Student Affairs' Sports Department, spoke about the importance of exercising for university students, as it plays role in acquiring natural immunity, strengthening the muscles, joints and the respiratory system, and increasing their self-confidence. They also pointed out that sports activities and group workouts strengthen social relations, and help students in enhancing their academic performance by bettering their mental health and wellbeing.
The episode's topics dealt with the University's interest in organising sports activities and maintaining the fitness of its students. It provides the necessary human power and state-of-the-art equipment, to not only maintain its current initiatives, but expand and extend its efforts.  The Department carried out equipment-free workout sessions via Zoom for both athletic and beginner students during the previously imposed lockdown.