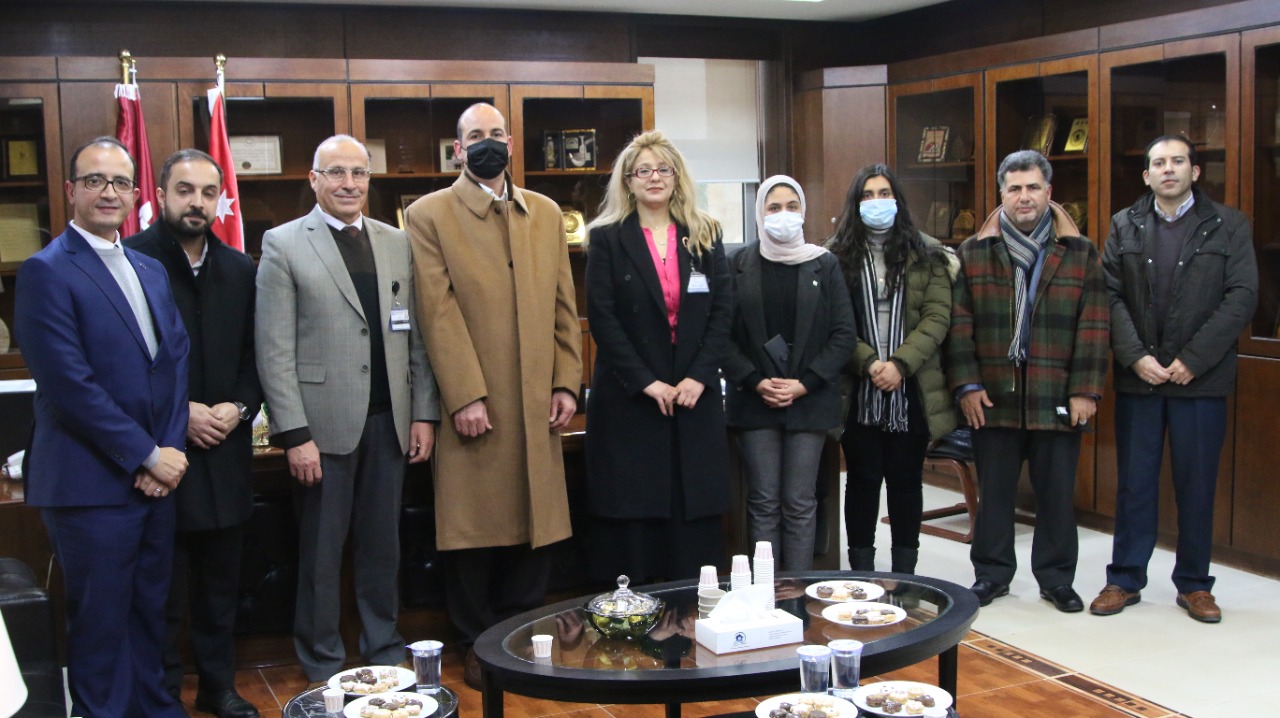 A delegation from the Jordan Green Buildings Council visited MEU to discuss methods of enhancing communication and cooperation among both parties through holding awareness workshops and training courses for students and faculty members in the fields of environmental design, raising the efficiency of using renewable energy for individuals and buildings as well as recycling waste.
The visit aimed to establish a bilateral partnership, to benefit from the expertise of members of the Council and faculty members at the Faculty of Architecture and Design, in publicizing concepts of environment friendly green houses and enhancing practical implementation in reality.
Acting President, Professor Dr. Salam Khalid Al Mahadin, emphasized during her meeting with the delegation that MEU seeks to broaden its network of relationships with various institutions to support its plan aiming to involve its students in specialized educational activities and qualify them for the labor market.
The meeting was held to establish institutional connection among both parties and was attended by the Dean of the Faculty of Engineering, Professor Dr. Bilal Al Akash, Acting Dean of the Faculty of Architecture and Design, Dr. Nabhan Qasem, and heads of departments from both faculties, in addition to the Head of the International Accreditation and Ranking Division, Dr. Yazan Abu Eisheh.