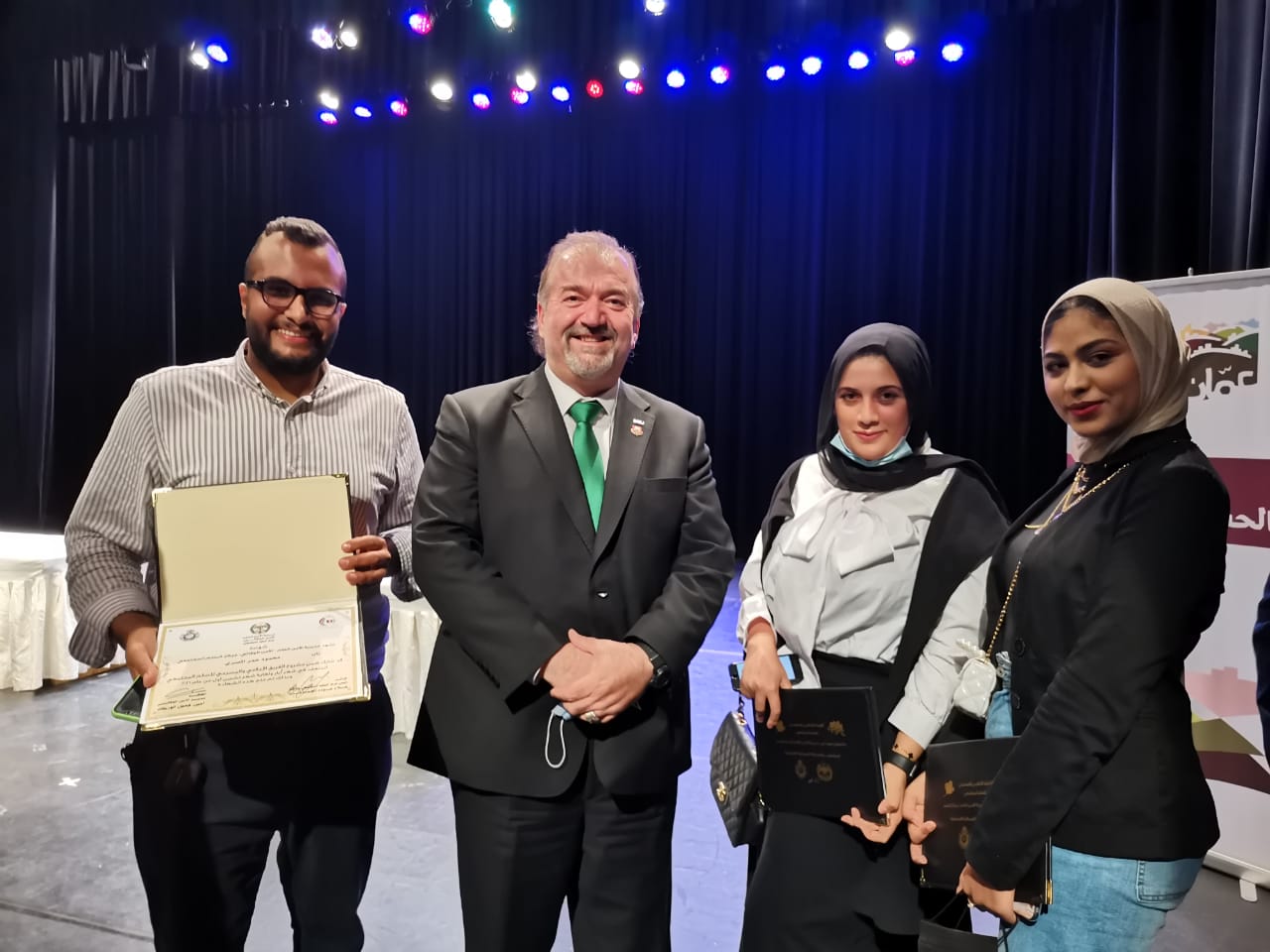 The Public Security Directorate honored three MEU students for participation in a 6-month training program organized by the Community Peace Center, during which they participated in workshops and activities to counter extremist ideology and electronic recruitment.
The Center said that the program comes in implementation of the vision of His Majesty King Abdullah II bin Al Hussein, which focuses on absorbing youth energies and creating a media generation capable of facing intellectual and criminal challenges.
In the presence of the Assistant Director of Preventive Security, His Excellency the Australian Ambassador, the Australian Federal Police Liaison Officer, and the Head of the Community Peace Center, the students translated what they have learnt through the production of awareness films, taking photographs, and presenting theatrical performances.