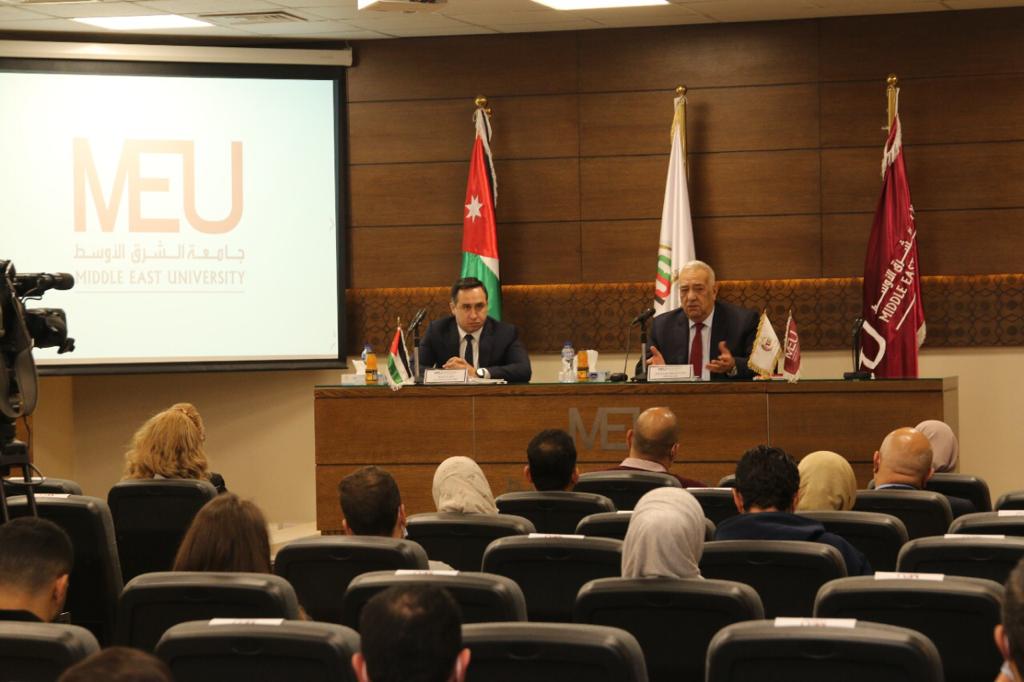 The Faculty of Pharmacy at MEU, under the patronage of the Chairman of the Board of Trustees, Dr. Yacoub Nasereddin, opened the fourth cultural season of the Faculty of Pharmacy, named "Centenary of the Jordanian State".
Dr. Nasereddin discussed the outcomes of the Royal Committee to Modernize the Political System, currently presented to the lower house, in addition to recommendations related to the importance of empowering youth and women as well as the laws of political parties and elections.
The meeting, administered by the Dean of the Faculty of Pharmacy Dr. Ammar Al Batayneh, was attended by the Acting President Professor Dr. Salam Khalid Al Mahadin, several members of faculty and students.