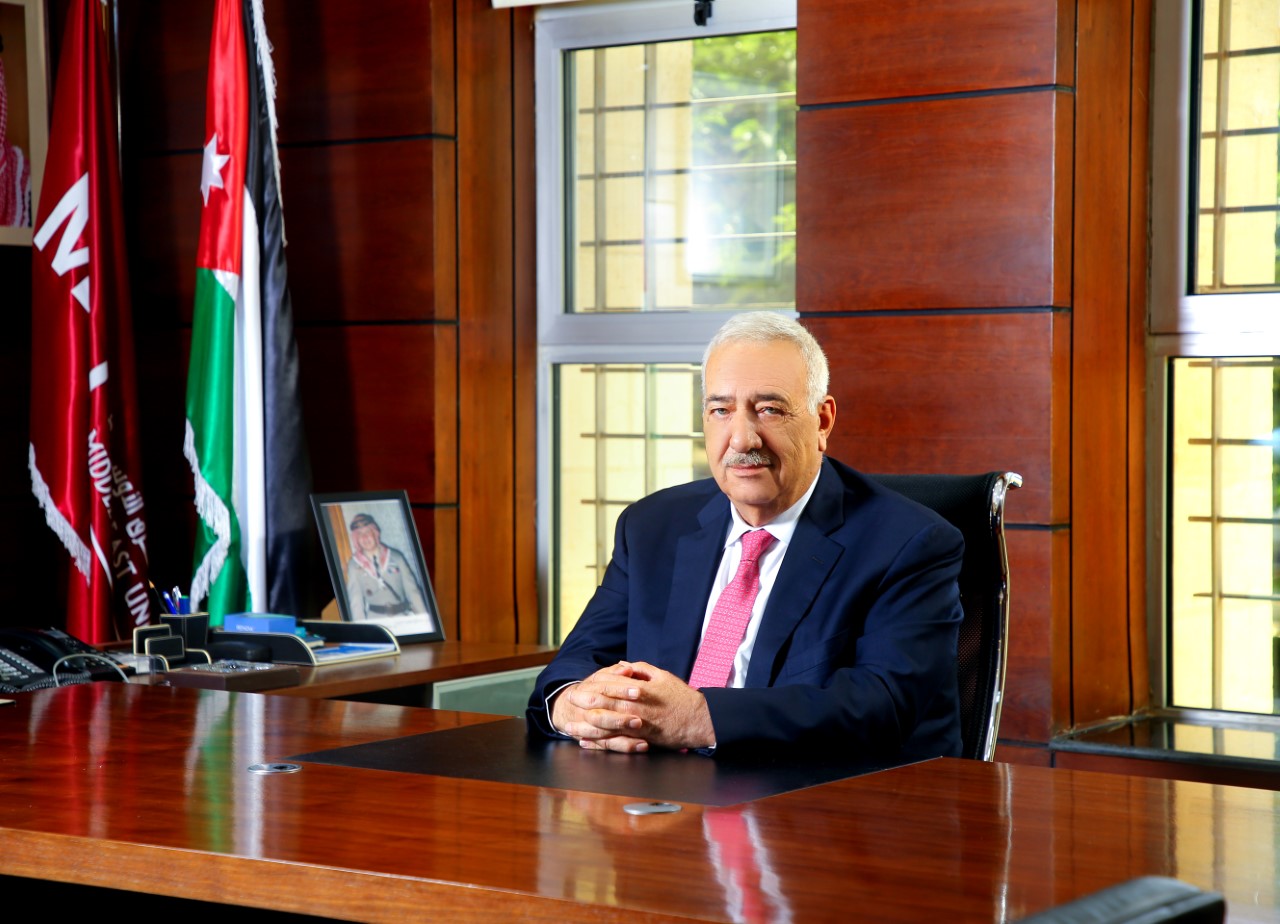 AMMAN – The Chairman of Middle East University's Board of Trustees, Dr. Yacoub Nasereddin, was hosted on Hayat FM to speak on the occasion of the 74th Independence Day, which Jordan celebrated on the 25th of May. Dr. Nasereddin took this opportunity to highlight the harmony between Jordan's leadership and its people in overcoming crisis.
Dr. Nasereddin said, "Jordan stands strong united with its people and led by his Majesty King Abdullah II bin al-Hussein. Despite being small in size, Jordan has set a unique example in facing crisis and overcoming challenges. It still continues to accumulate national achievements, undeterred by the hardships it is currently tackling."
Dr. Nasereddin added, "Jordanians proved their loyalty to the Hashemite leadership, and believed in its ability to overcome all obstacles. The Hashemite leadership never once failed its people, especially now during the crisis we are facing due to the spread of the Coronavirus."
Dr. Nasereddin also stated, "His Majesty King Abdullah II bin al-Hussein, God bless him, instantly directed the government, from the National Center for Security and Crisis Management, to take all the necessary measurements to protect Jordanian's lives. He set Jordanian's wellbeing as the government's foremost priority, making Jordan a unique example in the region in combating the spread of the Coronavirus."
Dr. Nasereddin ended his interview by confirming his and all Jordanian's belief in Jordan and its leadership's ability to overcome this pandemic. He expressed his trust in Jordanian's strong will to reestablish a state of stability, especially in terms of national economy.