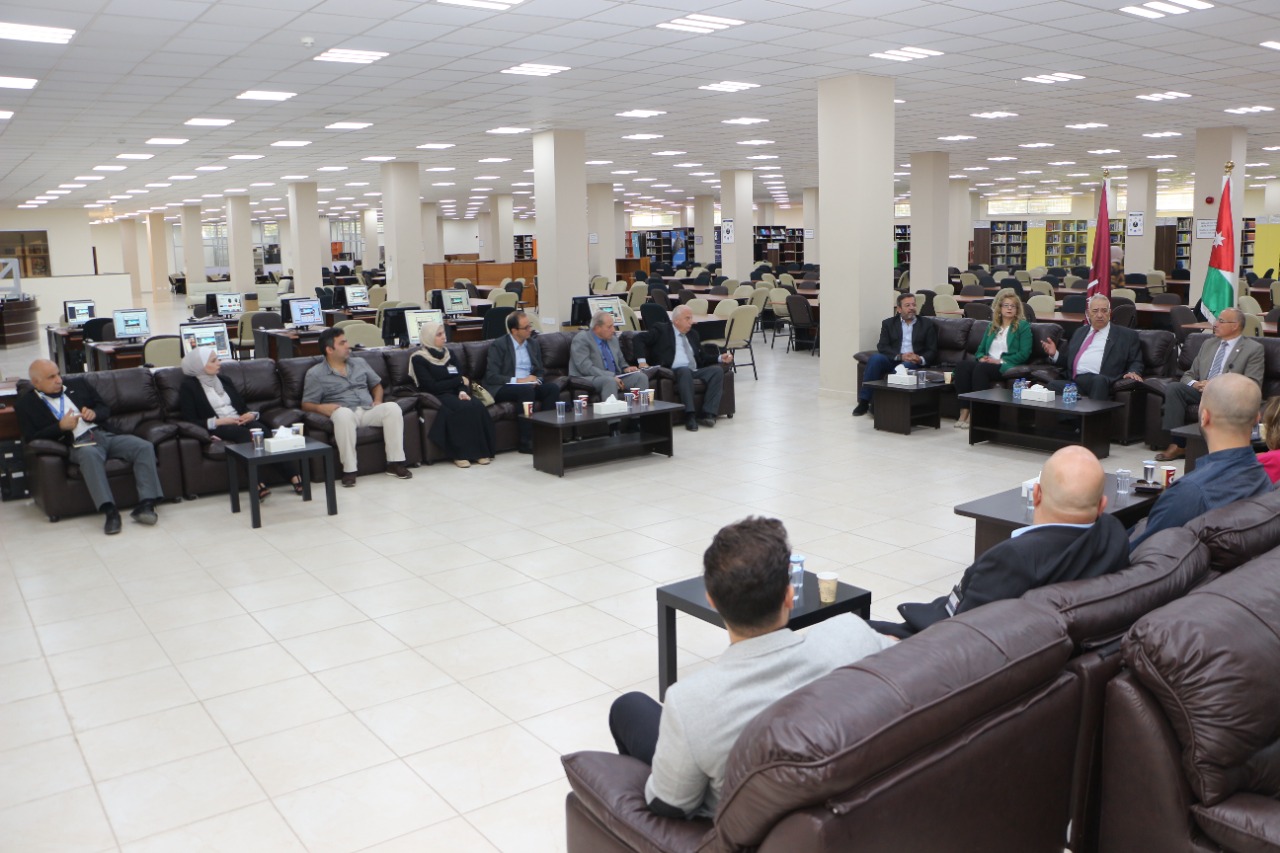 Dr. Yacoub Nasereddin, member of the Royal Committee to Modernize the Political System, confirmed that the committee's work and outputs, whether those related to the Election Law, the Parties Law, local administration or empowering women and the youth, establish a new parliamentary environment that fit the ambitions of the second centenary.
During a discussion with the academic staff at the Faculty of Engineering at MEU, Dr. Nasereddin explained that the outputs the committee reached were a result of the integrated work and extended discussion with the authorities and organizations of the local community and different sectors. This includes the higher education and scientific research sector, especially that the role of universities as science and knowledge incubators will be effective in developing the political and parliamentary terminology, and deepening the sense of belonging to the country to defend its interests, achievements and the future of its next generations.
Dr. Nasereddin also emphasized the importance of positive interaction with the outputs of the Royal Committee, and the key role academics can play through objective discussion amongst each other and with students. This must be carried out, he said, in accordance with the university's mission and role in taking a scientific approach in thinking, expression and effective participation. He also made reference to the Royal Discussion Papers, where His Majesty King Abdullah II talked about the significance of learning and its role in establishing the principles of democracy, good citizenship, and the advancement of the civilization of modern Jordan.