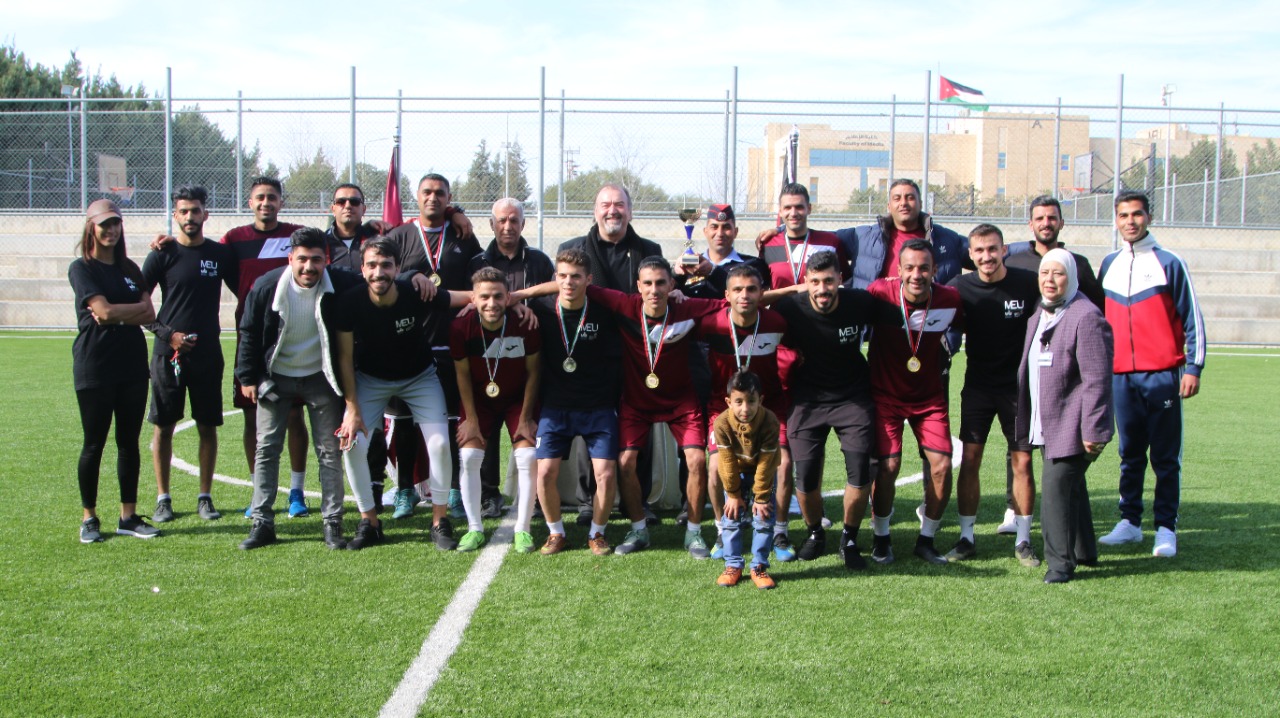 The Deanship of Student Affairs at MEU organized a friendly football match between its team and the King Abdullah bin Al Hussein Training City/ Public Security Directorate team, at its campus; on the occasion of His Majesty's birthday.
A large number of students attended the match which had an enthusiastic atmosphere, according to precautionary social distancing procedures. Then, the Dean of Student Affairs Dr. Saleem Sharif crowned both teams, who also exchanged souvenir shields.
It is worth to mention that MEU's partnerships with different government institutions are based on solid relationships. This comes as the result of its continuous pursuit to instill the concept of community service, through several programs, events and initiatives in all aspects.