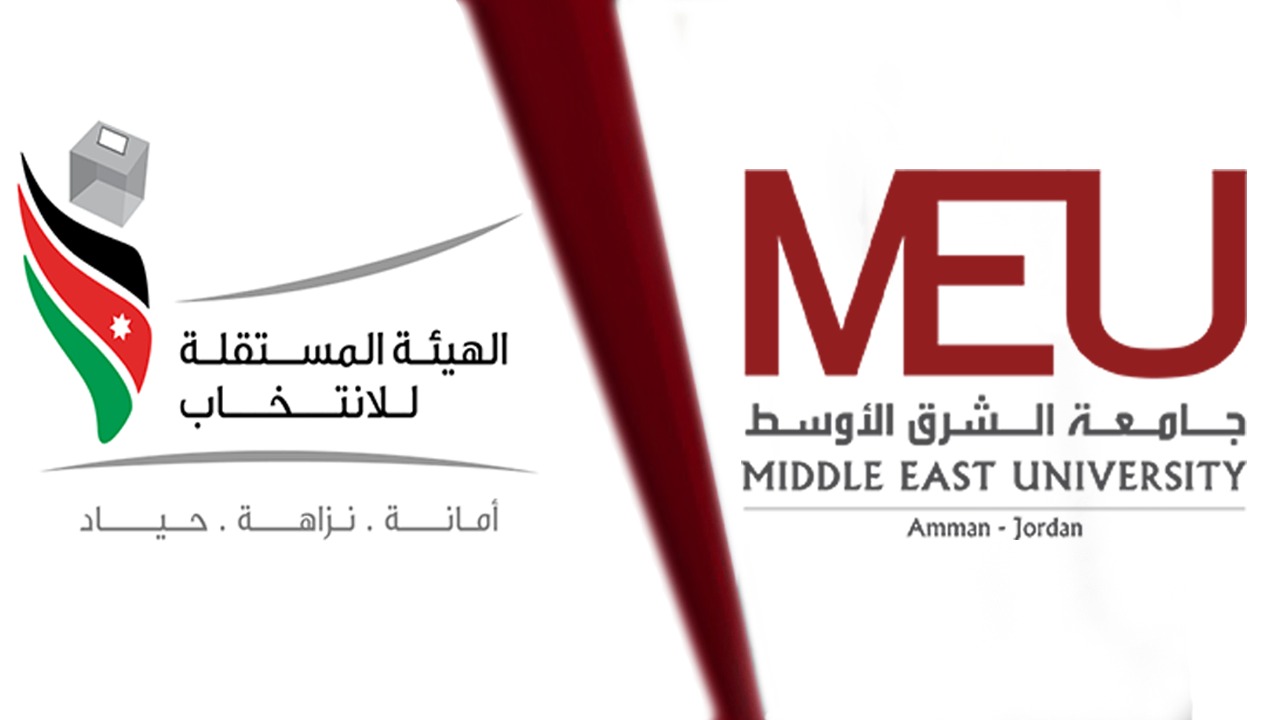 AMMAN – The Fourth Constituency Committee/Amman Governorate commenced its operations and assumed its responsibilities as stated in the Election Law from the heart of the Middle East University campus. The University provided the Committee with the necessary equipment and spaces to fulfil its duties.
The Head of the Committee, Eng. Ghassan Khreisat, commended MEU's initiative to host the Committee's operations. Two halls at the Central Library building were dedicated and adequately prepared to allow the Committee to carry out its work with all ease and high professionalism. Eng. Khreisat highlighted the University's glowing reputation and praised its state-of-the-art facilities.
The Acting President of MEU, Prof. Ala'aldeen al-Halhouli, said, 'We are delighted with the Independent Election Commission's Board of Commissioners' decision to select MEU as the Fourth Constituency Committee's centre of operations. This is testament to the University's academic and administrative repute, and an on-ground translation of its endeavour to cement its relations with the local community'. The University¾being an institution that is committed to learning¾ adopts a philosophy that revolves around maintaining healthy and cooperative relationships with both its affiliates and the outside world.
The heads and members of the election committees presiding over the Jordanian General Elections for the 19th Parliament were sworn-in before the members of  the Independent Election Commission's Board of Commissioners' earlier this August, in order to assume their duties as stated in the Election Law.