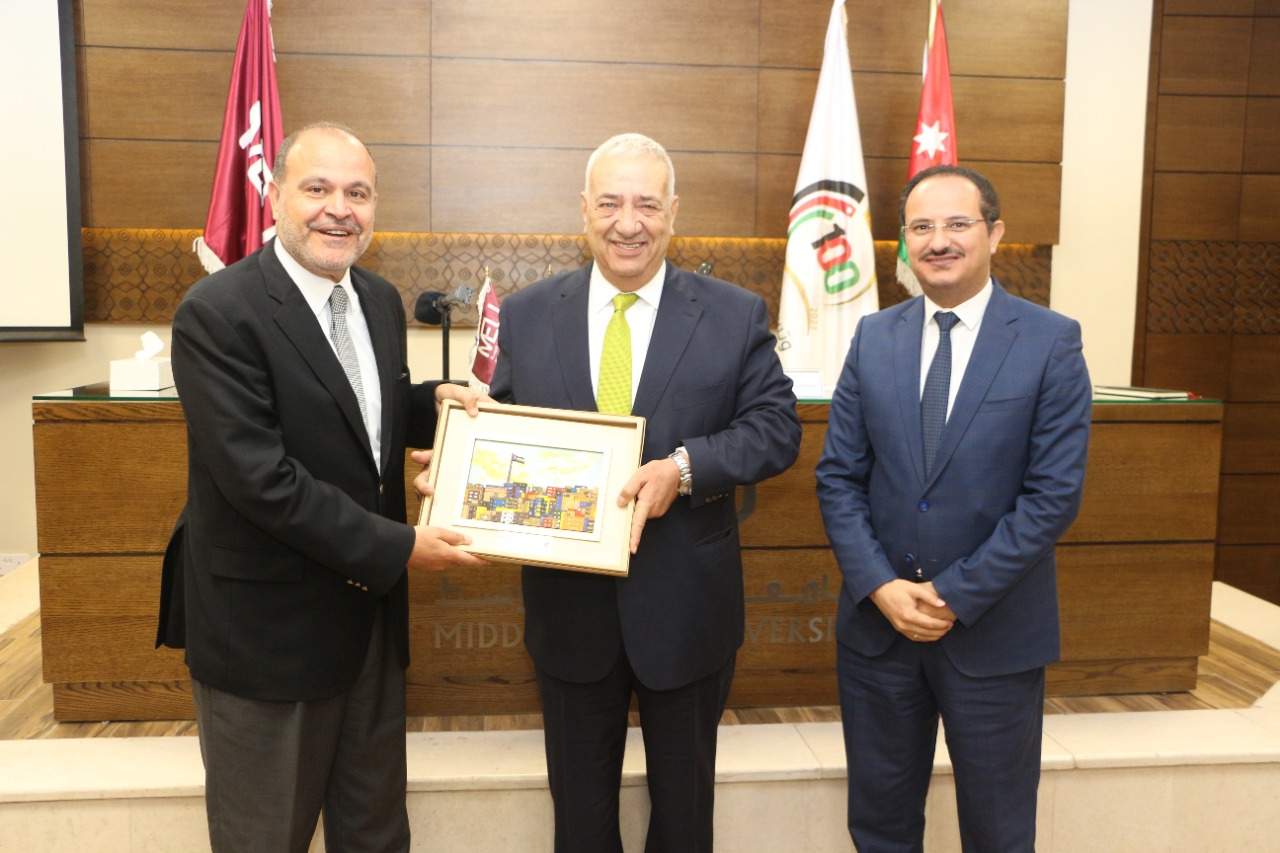 Amman – Senator Hazzaa Al Majali confirmed that since its establishment one hundred years ago, Jordan made law a guarantee for the political, administrative and social systems within a comprehensive state framework. Moreover, he assured that the Jordanian law also guarantees the rights and duties of citizens within a collective national identity. This was said during an interview at MEU, in which he advocated for the necessity of holding on to the values and the principles with which the Jordanian identity was formed, and the concepts on which national loyalty was based, regardless of origin, race, or religion, within the framework of a state of law and institutions and the ongoing reform processes that aim to stabilize the foundations of the state and its ability to continue to advance and prosper.
He pointed out that the Hashemite system, between the age of late King Al Hussein and the modern age of His Majesty King Abdullah II, has received consensus, acknowledgement and loyalty, and is continuously being updated with informed knowledge, preserving the state's interests and its regional and international place, and made it a country capable of influencing events with wisdom and great capacity.
He stated that His Majesty King Abdullah II is leading himself the political, economic and social reform process, in order to enable Jordan to enter the new centenary stronger and more capable of overcoming challenges and obstacles, as well as fulfill the ambitions of Jordanians and guarantee the future of their children. He further confirmed that the King's decision to form the Committee for Modernizing the Political System is part of his vision for political work and the popular participation in decision making.
Dr. Yacoub Nasereddin, the Chair of the Board of Trustees, welcomed the Senator Hussein Al Majali as the main speaker of the university's centenary celebrations, confirming, as a member of the Royal Committee to Modernize the Political System, that the committee is working very hard to achieve its proposals on the Political Parties Law, the Electoral Law, and the Local Administration Law, as well as empower the youth and women within the constitutional and legislative frameworks that address the Royal vision and fulfill the hopes and ambitions of Jordanians.
After the lecture, which was headed by prof. Alaaddin Al Halholi, the President of MEU, Al Majali had a dialogue with the university students and academic personnel about the topics discussed during the lecture, and the issues that concern the sectors of higher education and scientific research and community service, in addition to the role of universities in comprehensive development.