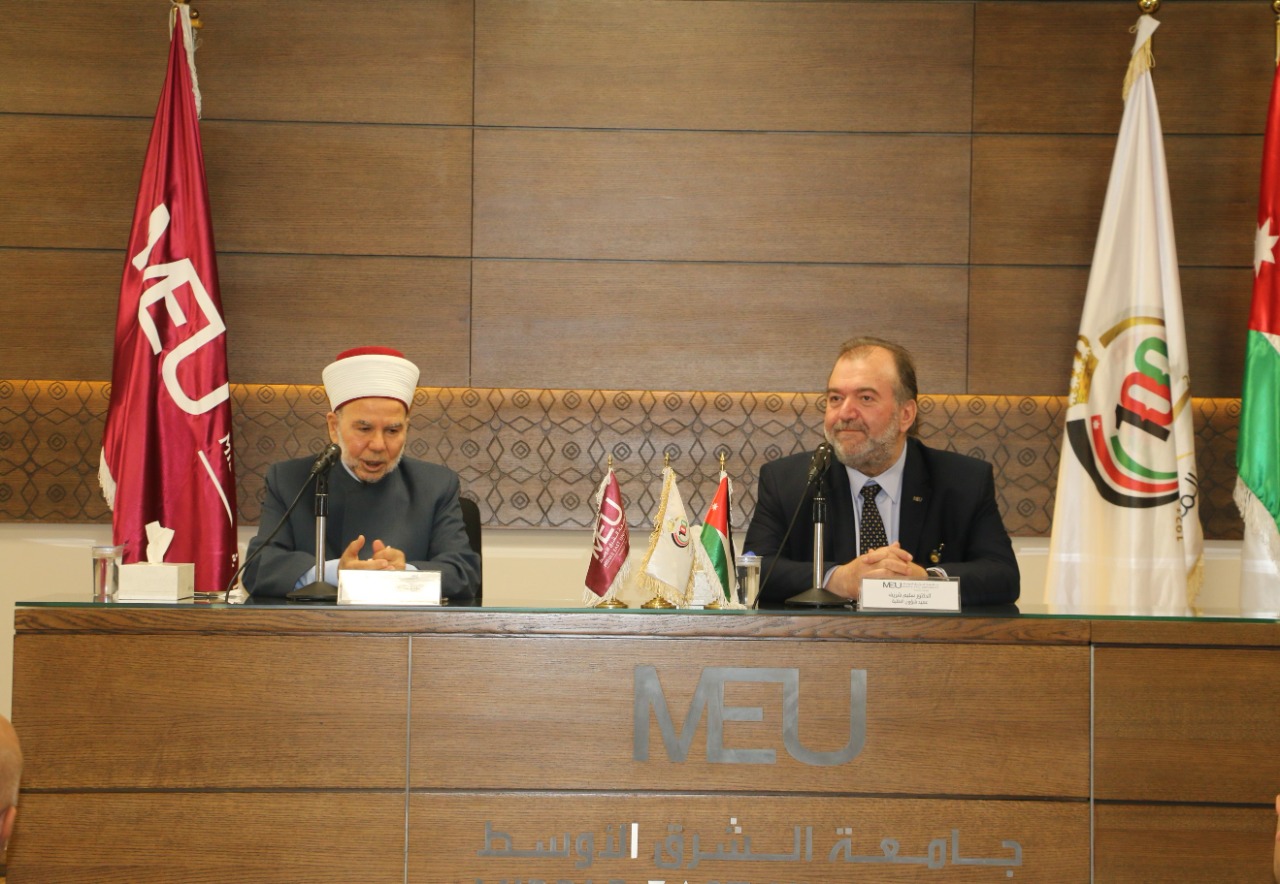 On Monday, MEU held a seminar on the occasion of the Hijra, delivered by the Grand Mufti Sheikh Abdel-Kareem Al-Khasawneh. The seminar was monitored by the Dean of Students' Affairs Dr. Salim Sharif in the presence of several academic and administrative staff.
Al-Khasawneh talked about the lessons learned from the prophetic biography on honesty and upholding responsibility. He considered this occasion a station for the human being to contemplate the greatness of the Prophet and of his message through which he gave the most ideal of examples on brotherhood and justice.
He also pointed out the importance of the remembrance of the Hijra, or the prophetic journey, for the great lessons it teaches on patience, persistence and sacrifice in the face of injustice. Such lessons are important to building a healthy Islamic community that shares virtues and good morals. The Prophet, he said, was keen to establish a community where its members felt bonded in brotherhood, ensured their rights were preserved and justice was secured, and were elevated as a single unit free from enslavement and abuse.
At the closure of the seminar, he discussed with attendees the milestones of the Journey of Invitation to Islam (Dawa) and the highlights of the Hijra.
This seminar and other events are part of the MEU's efforts to keep the conversation going with the community, all while attending to the necessary measurements to prevent the spread of Covid-19.