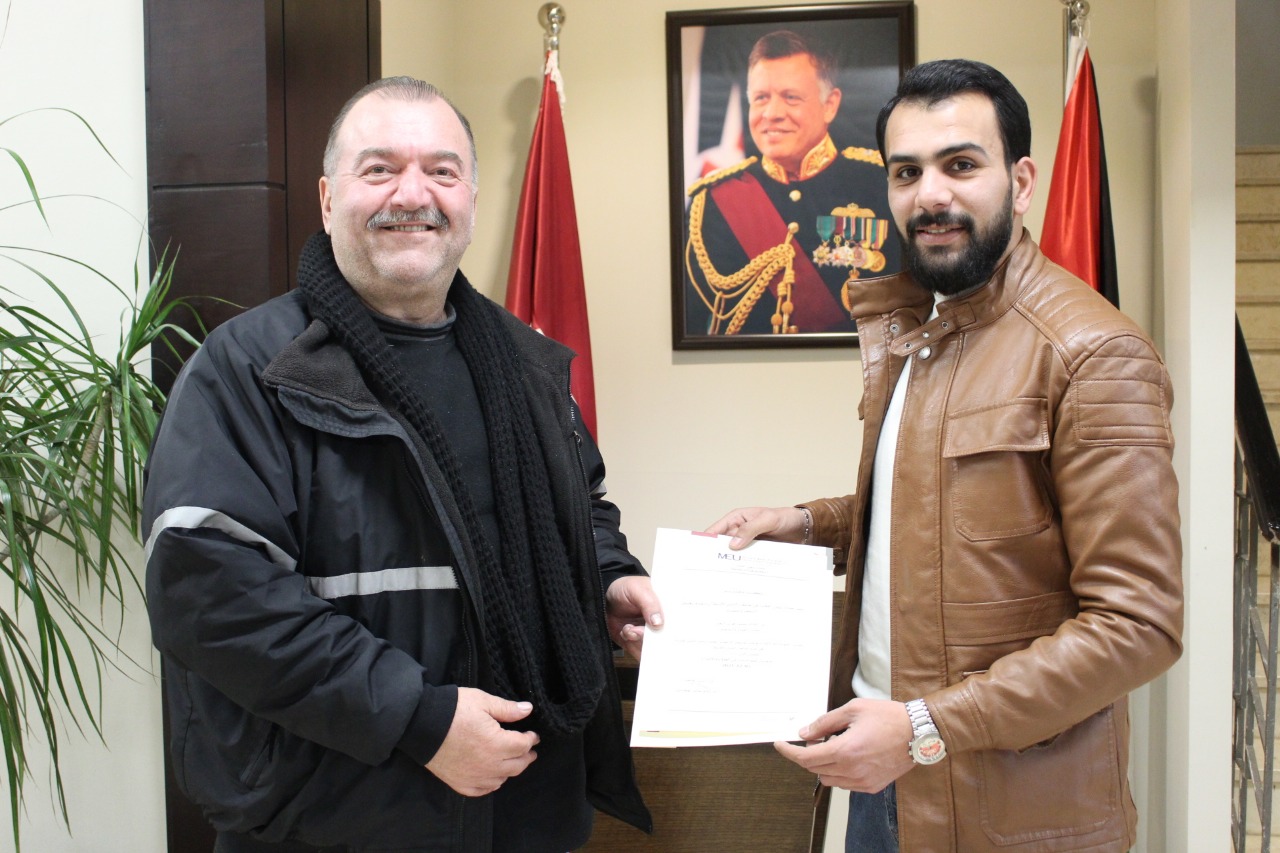 The Deanship of Student Affairs at MEU awarded architecture student Mahmoud Al-Najjar a certificate of appreciation for presenting paintings focused on Palestine and the right of return, as well as adherence to land and identity as a gift to the Dr. Yaqoub Nasereddin Heritage Revival Centre.
The four paintings, which show the traditional dress, olive branches, architectural identity, and keys of old houses, instills the MEU's belief that art expresses all issues without boundaries.
Student Al-Najjar explained that the reason for presenting the paintings as a gift to the Centre comes from the strong relationship that MEU establishes with its students, going beyond the boundaries of science and study, and reaches to embracing and supporting talents.