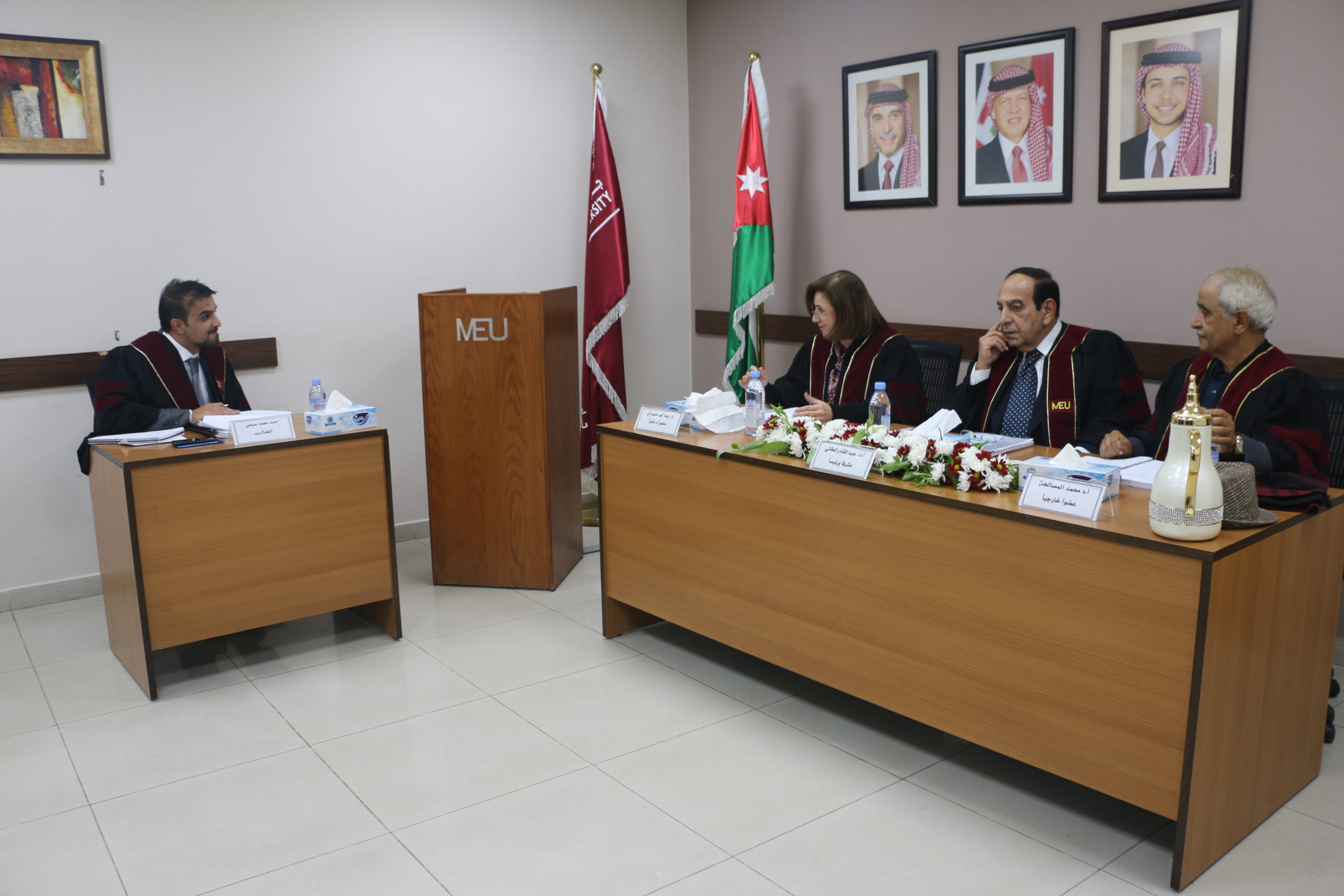 AMMAN – Researcher and Faculty of Arts and Sciences student Ahmad Mohammad Ahmad defended his thesis titled "The Role of U.S.Congress in the Development of Foreign Policy- Examining the Iraq Wars of 1991 and 2003".
The researcher studied the role that the U.S. Congress played in establishing the norms of foreign policy, specifically touching upon how its role in doing so is clearly demonstrated when analysing the US' decision to instigate war on the nation of Iraq in both 1991 and 2003.
Mr. Ahmad adopted a decision-making and system analysis approach, and in his thesis statement, he declares that in the US, the executive branch exerts influence over the legislative branch in order to achieve its political objectives, especially when it comes to politicizing declarations of war.
Mr. Ahmad found that the U.S. Congress' foreign policy decisions were influenced by internal and national American factors, such as political lobbies and public opinion. He also arrived at the conclusion that the American administration resorted to unconstitutional means when pushing for war in 1991 and 2003.
Mr. Ahmad stressed the urgency of resolving the conflict between Arab countries in order to activate the role of ِArab partnerships and promote the effectiveness of organisations such as the Arab League. He also highlighted the importance of empowering the role that lobbies play in pushing for decisions that serve to further Arab strategic interests.
The thesis assessment committee presiding over this project included Prof. Abdulqader al-Taai, Mr. Ahmad's supervisor and head of the committee, Dr. Rima Abu Hmedan, the internal MEU evaluator, and Prof. Mohammad al-Masalha from the University of Jordan as the external evaluator.