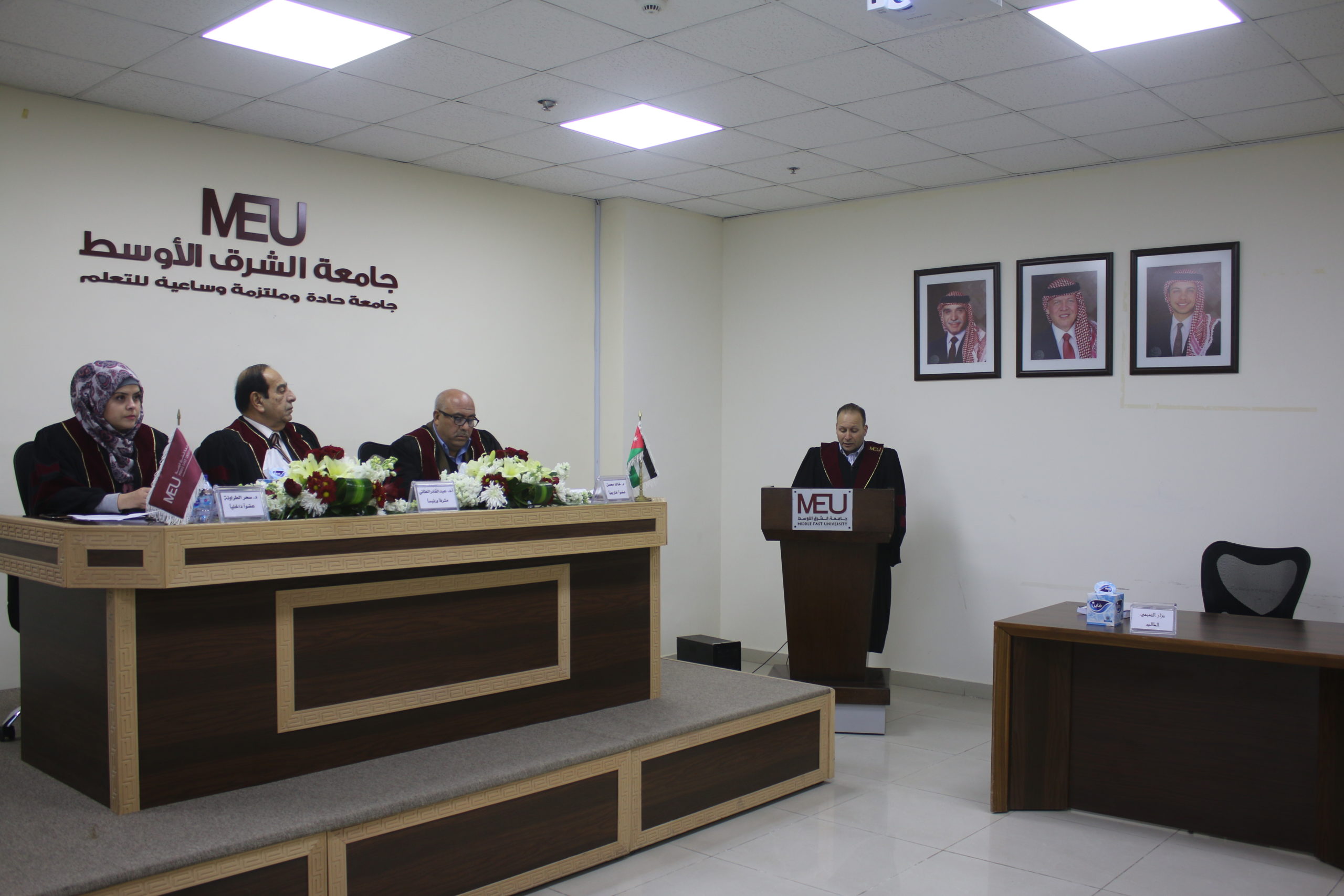 AMMAN – Student and researcher Nizar Sameer Al Tamimi from the Faculty of Arts and Sciences, majoring in Political Science, defended his Master's thesis "The Nation-State Bill and Its Effect on the Future of the Palestinian Cause – An Analysis"
In pursuing this topic, Al Tamimi aimed to shed light on the Nation-State Bill. He discussed how it contributes to the detriment of the Palestinian cause, especially in terms of the Palestinian people's national rights to self-determination and equality. The researcher also demonstrated how the Bill could be used to prove that Israel is violating international humanitarian law, through his descriptive analysis of history and international law.
The researcher concluded that the Nation-State Bill is a Zionist attempt to control the Arab region by passing racist laws to establish a Jewish state.
Al Tamimi stressed the importance of uniting the Palestinian people and the Palestinian resistance to regain their authority over Palestine's occupied borders.
The thesis assessment committee presiding over this project was made up of Prof. Abdulqader Al Taa'i, Mr. Al Tamimi's supervisor, Dr. Sahar Mohammad Al Tarawneh, the internal MEU evaluator, and Dr. Khalid Jamil Mohsen, from the University of Applied Science.