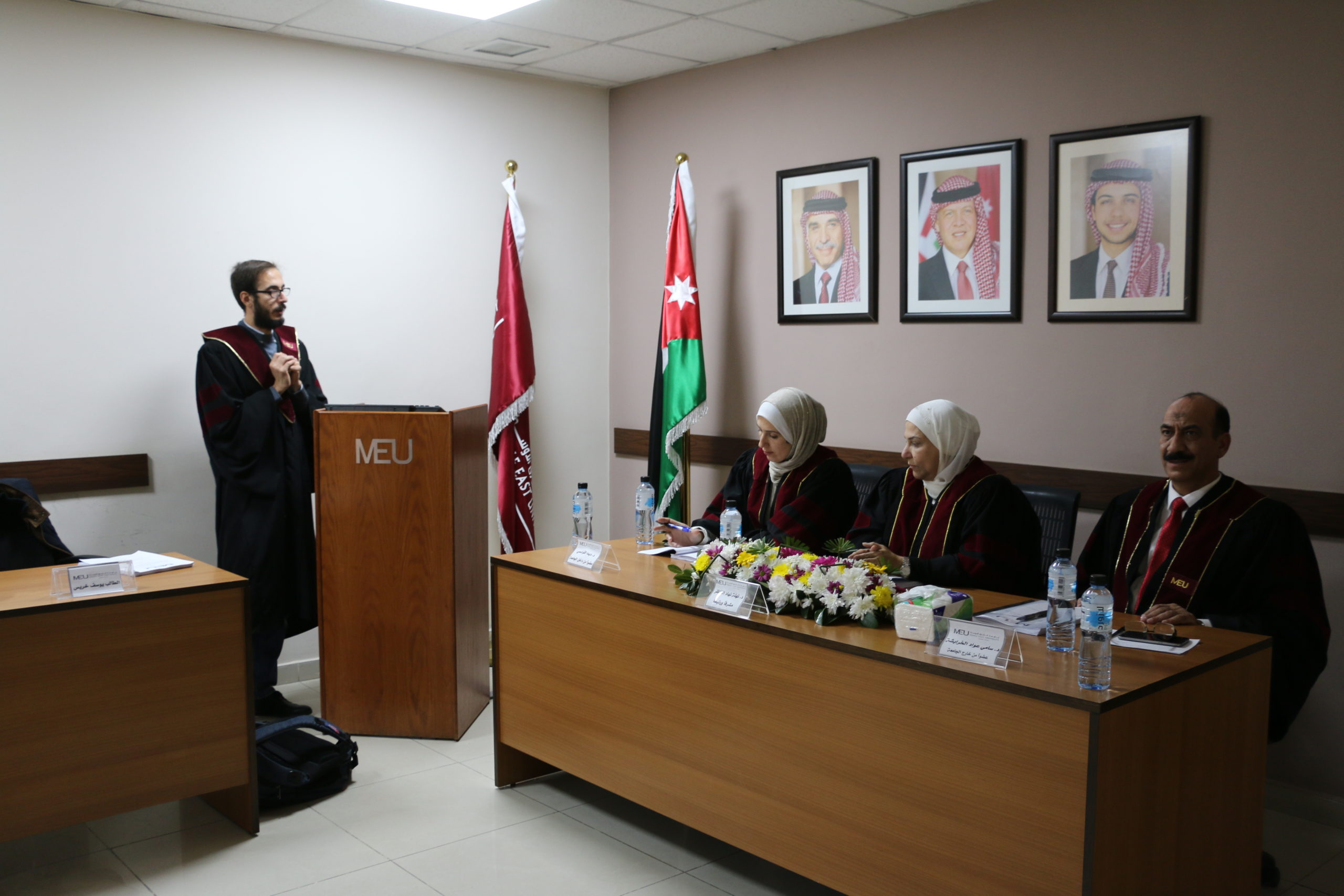 AMMAN – Student and researcher Yousef Ismael Al Khreas from the Faculty of Media defended his thesis "The Effect of Adopting Governance in Decision-Taking at Jordanian Private Universities in the Northern Region – An Analysis".
Al Khreas investigated the effect of applying governance to decision-taking processes at private Jordanian universities in the Northern region. The sample population consisted of 170 members of governance councils at various universities located in Northern Jordan.
Al Khreas adopted a descriptive analytical methodology in his research. He measured the effect of adopting governance in the decision-taking process using surveys as the main means of data collection.
In light of his findings, Al Khreas suggested that universities should adopt governance in their decision-taking processes as his results showed that doing so yields positive outcomes. He also suggested developing effective communication mechanisms between contributors and the board of directors to allow contributors to discuss and take decisions based on the available information. The researcher concluded by recommending that universities should outline realistic plans that will allow their managers to employ their staff's capabilities to the fullest.
Al Khreas stressed the importance of cementing governance concepts within universities' operational structures in order to facilitate their adoption in future stages. He also proposed the constant development of the processes through which decision-taking parties are chosen.
The thesis assessment committee presiding over this project was made up of Dr. Nahla Al Nather, Al Khreas' supervisor, Dr. Dima Shukri Al Qawasmi, the MEU internal evaluator, and Dr. Sami Awwad Al Kharabsheh from Israa' University.