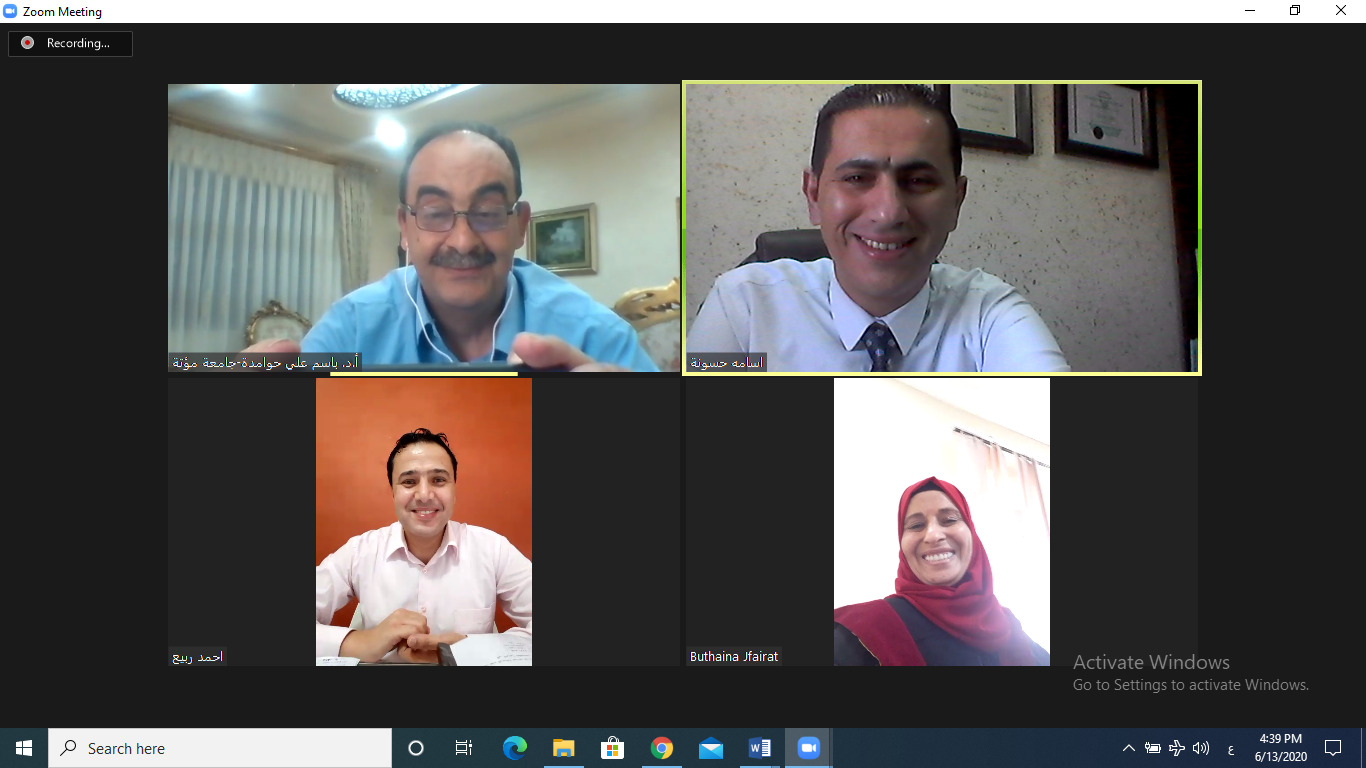 AMMAN – Researcher and Faculty of Educational Sciences student Buthaina Yacoub al-Jufeirat defended her Master's thesis, titled "The Extent to Which Public High-school Principals in Madaba Practice Management by Objectives and its Relationship to Technical Competencies from Teachers' Viewpoint".
The researcher investigated the extent to which principals of public high-school in Madaba practice management by objectives and how can that be connected to their technical competencies from the viewpoint of teachers working at their schools. The researcher adopted the descriptive associative method in conducting her research.
The researcher found that principals of public high-schools in Madaba practice management by objectives in a highly effective manner. The researcher also uncovered a positive associative relationship between high-school principals' practice of management by objectives and their technical competencies.
The researcher recommended the Ministry of Education to organise courses, conferences, and workshops for school principals, in the aim to promote their practice of management by objectives and allow them to fully grasp its significance. She also suggested offering training programmes for teachers who aspire to be school principals, in order to develop the technical competencies needed to advance the management of schools in Jordan.
The thesis assessment committee presiding over this project included Prof. Basem Ali Obeid Hawamdeh, as Ms. al-Jufeirat's supervisor, Dr. Osama Adel Hassouneh, as the MEU internal evaluator and head of the committee, and Prof. Ahmad Mohammad Rabee' from Jerash University as the external evaluator.