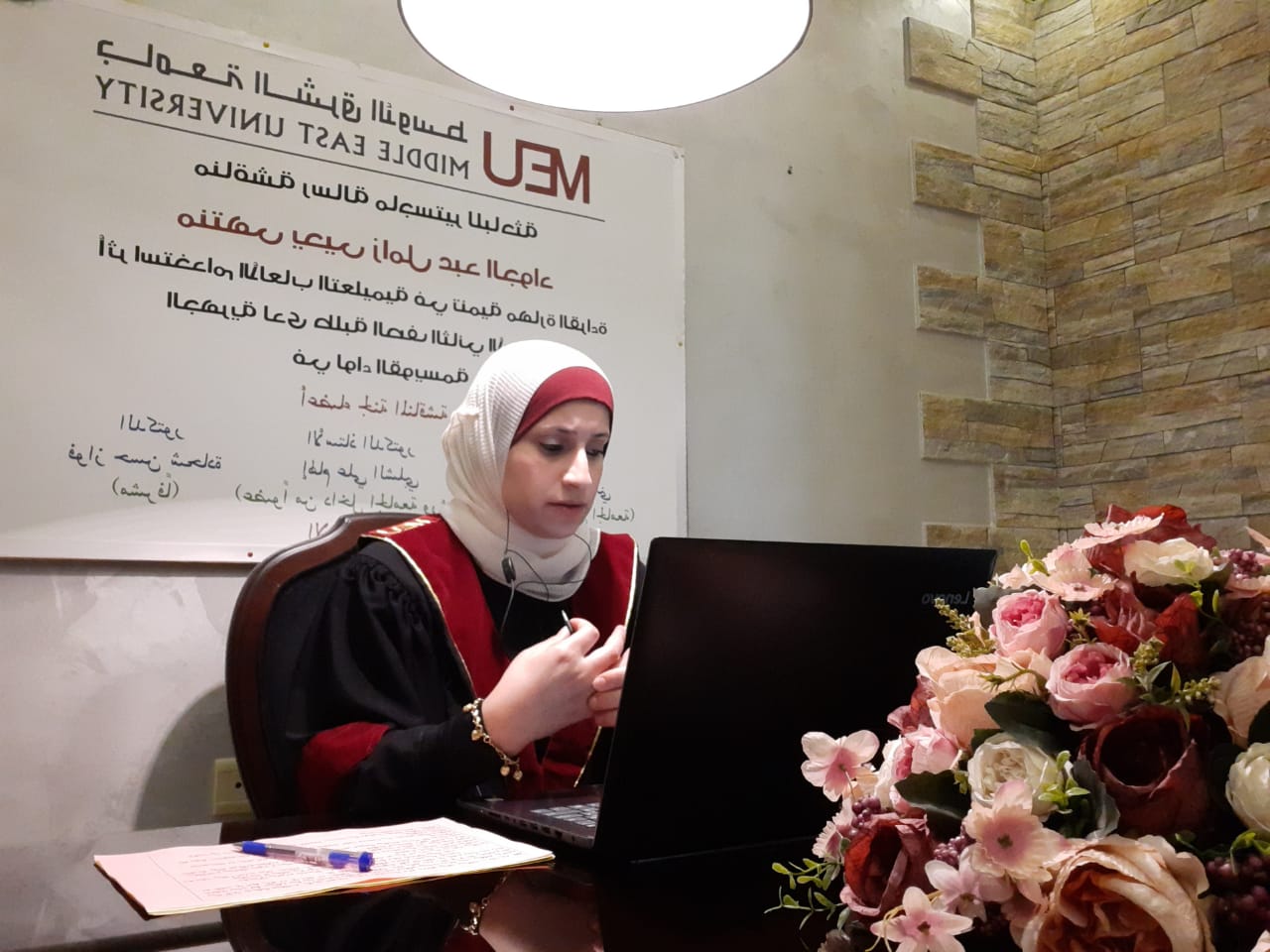 AMMAN – Researcher and Faculty of Educational Sciences student Muntaha Yahia Abduljawad defended her Master's thesis, titled [the effect of employing educational games in developing reading skills for second grade students in al-Quwaysimah district], via telecommunication.
The researcher investigated the effect of employing the said games in developing second grade students' reading skills using the semi-empirical method. She prepared index cards listing the skills and behavioural indicators that constitute signs of development, and asked students to read a random text after confirming the authenticity and stability of her study tool.
The researcher found a positive effect of employing educational games in developing students' reading skills after testing her theory on the experimental group.
She recommended employing and utilising the available educational games in teaching different subjects to the first, second and third grades.
The thesis defence committee presiding over this project consisted of Dr Fouad Shehadeh, as Ms Abduljawad's supervisor, Prof. Elham al-Shalabi, as the MEU internal evaluator, and Dr Jehad al-Momani from the Amman Arab University, as the external evaluator.