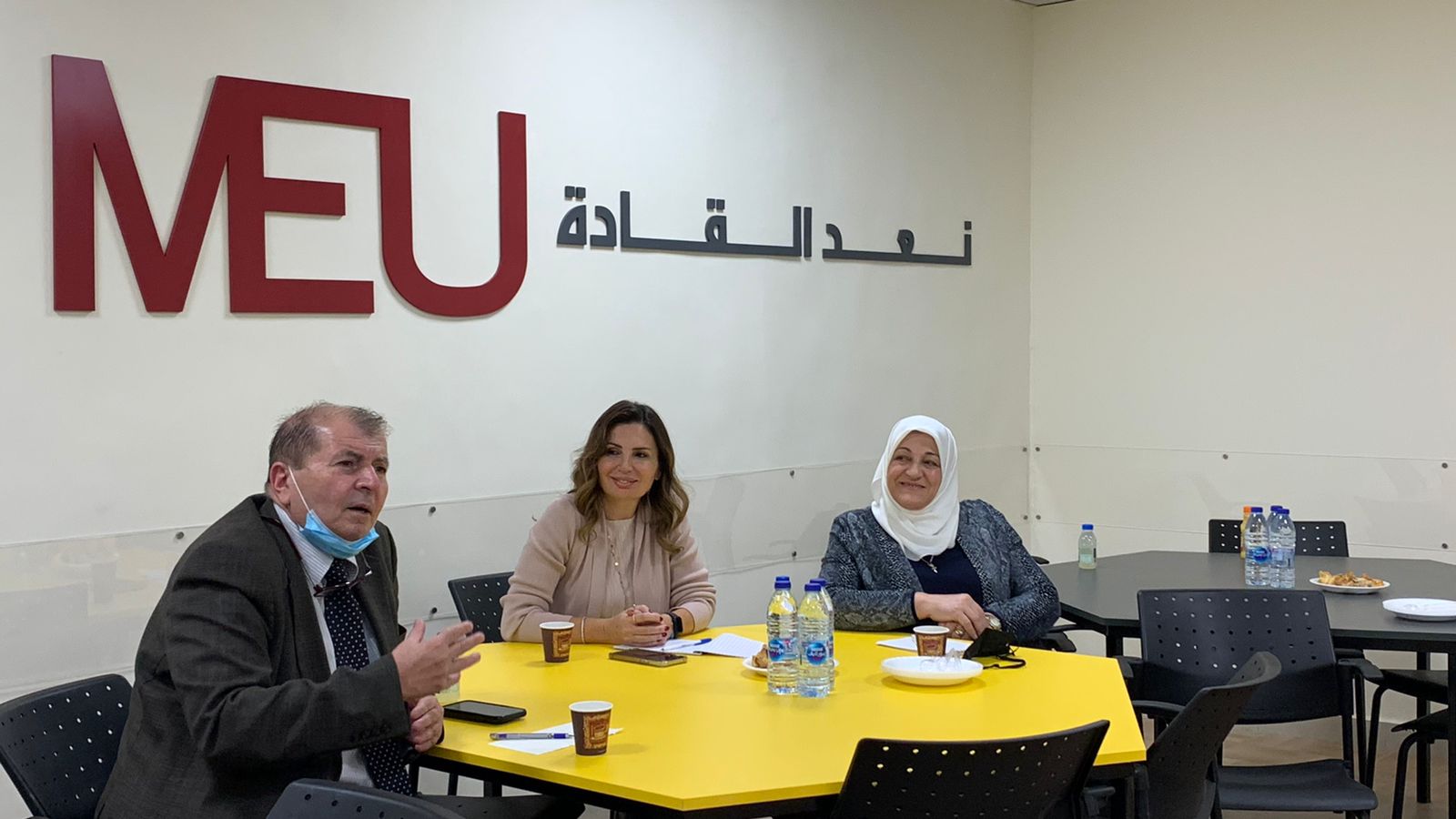 MEU Faculty of Media discussed the outcomes of the Masters Dissertation named "Health Coalition Activities to Protect Patients and its Role in Raising Awareness of their Rights", conducted by the researcher Haifa Ghaith, with the presence of Professors from the Faculties of Media and Pharmacy and a group from coalition's management team.
In her research, Ghaith reached to the conclusion that the Coalition implements a group of communication activities, according to organized plans, not randomly, with depending on the media aspect.
Furthermore, she pointed out the media efforts of the coalition, that have to be broadened and varied, in addition to the necessity of using video techniques to publicize the real picture of the large role, performed by the Coalition, to serve patients in the Jordanian Society.
In her turn, the Dean of the Faculty of Media, Dr. Hanan Al Sheikh, who supervised the dissertation, emphasized the pursuit of the Faculty of Media to harness the outcomes of scientific research, represented by Master dissertations and members of faculty research, to solve issues of institutions and commissions. In addition, she clarified that there is a trilateral cooperation, including Faculties of Media and Pharmacy and the Coalition, to build a common media strategy.
From his side, Dean of the Faculty of Pharmacy, Dr. Ammar Al Maaitah, pointed out the importance of media in publicizing the Coalition's activities, aiming to serve a large segment of citizens in the Jordanian society, emphasizing the readiness of the Faculty of Pharmacy students to contribute to accomplishing the goals of the Coalition.
Dr. Maram Al Haj, member of the management body at the Coalition and the consulting council of the Faculty of Media at MEU, stated that cooperation with the Coalition accomplishes the aims of the Faculty to serve the society and patients.
In this context, member of faculty at the Faculty of Media, Dr. Mahmoud Al Rajabi, noted that the role of media has changed and the largest impact became through social media platforms influencers and the resulting multiple uses.