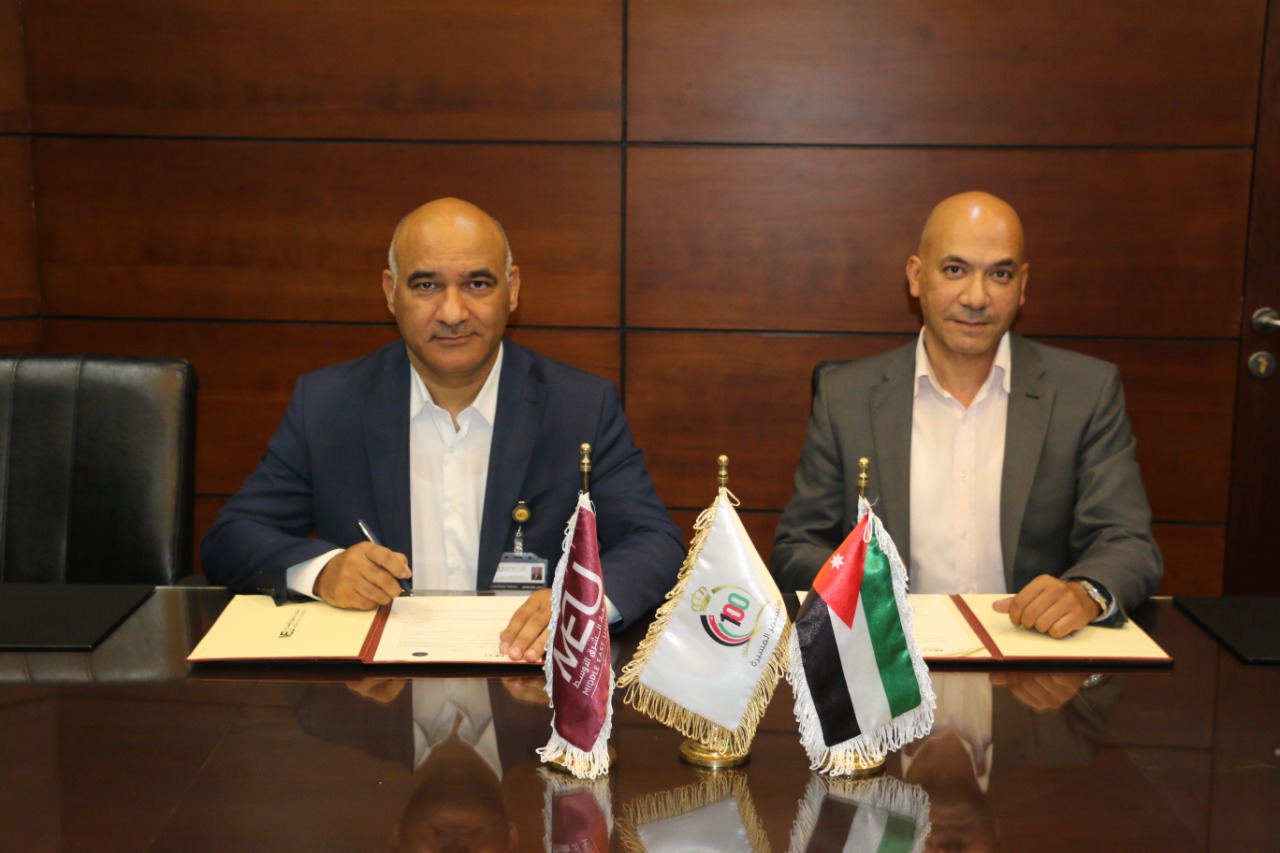 MEU, represented by the Consulting, Training and Language Center, signed on Sunday morning at the university's headquarters an agreement with Gulf Innovation, in the aim of strengthening the cooperation and coordination between the two entities in the area of training.
The Vice President for Administrative and Legal Affairs, Dr. Anees Mansour, expressed his pleasure of signing the agreement, confirming that the university always seeks to cooperate with different institutions and sectors to build ongoing relationships. Such partnerships, he said, help create joint programs and exchange beneficial expertise that supports students' learning.
He expressed his optimism about this cooperation, which would support students' skills and provide the academic environment, the expertise and the capacities that would help students learn and develop.
This partnership is part of the university's efforts to support students' learning and offer a suitable environment for enhancing the academic achievement. It would also serve to bridge the gaps between academic practice and hands-on practice.
The terms of the agreement included facilitating students' registration in the training programs and promoting for the programs in such a way that fulfills the purposes of exchanging experience through the cooperation.
For his part, the representative of Gulf Innovation, Mr. Imad Wafa, also expressed his pleasure with signing the agreement, saying that it supports the company's strategy that aims to support students and empower them on the academic and the practical levels. The agreement would also serve to foster a culture that supports growth and development in light of the difficulties posed by remote learning.