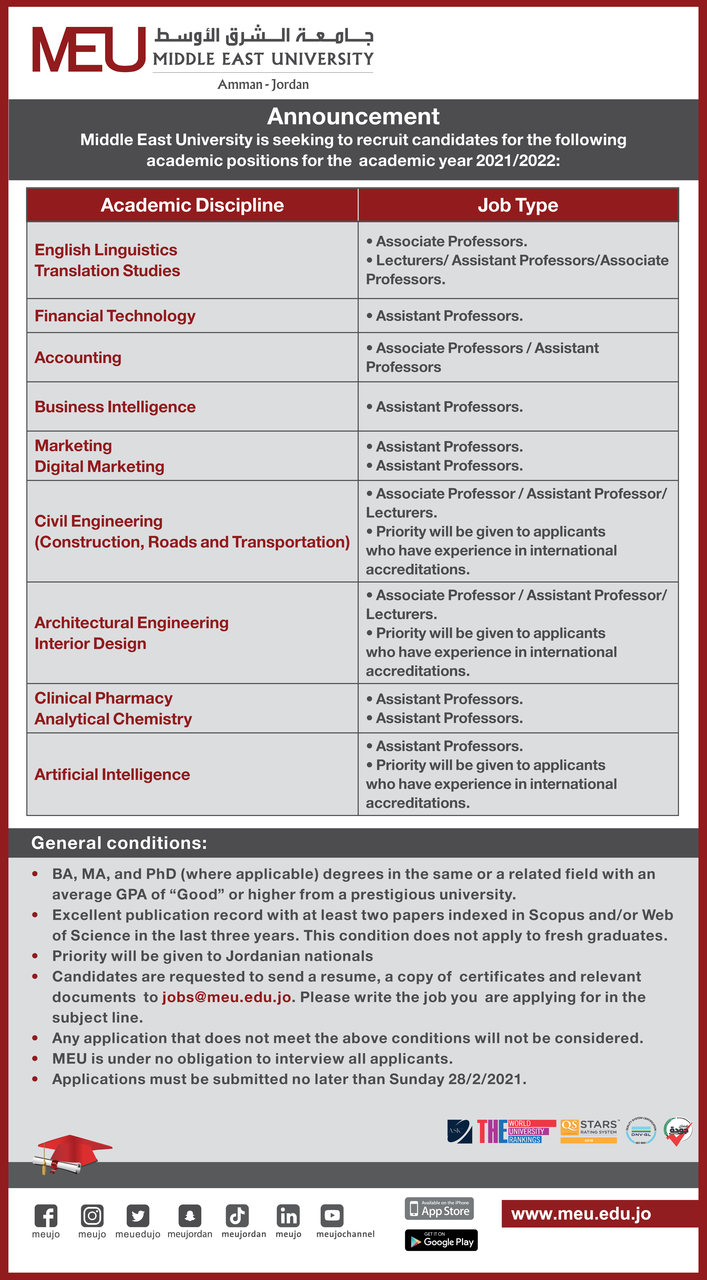 General conditions:
BA, MA, and PhD (where applicable) degrees in the same or a related field with an average GPA of "Good" or higher from a prestigious university
Excellent publication record with at least two papers indexed in Scopus and/or Web of Science in the last three years. This condition does not apply to fresh graduates.
Priority will be given to Jordanian nationals
Candidates are requested to send a resume, a copy of certificates and relevant documents to

jobs@meu.edu.jo

. Please write the job you are applying for in the subject line.
Any application that does not meet the above conditions will not be considered.
MEU is under no obligation to interview all applicants.
Applications must be submitted no later than Sunday 28/02/2021.