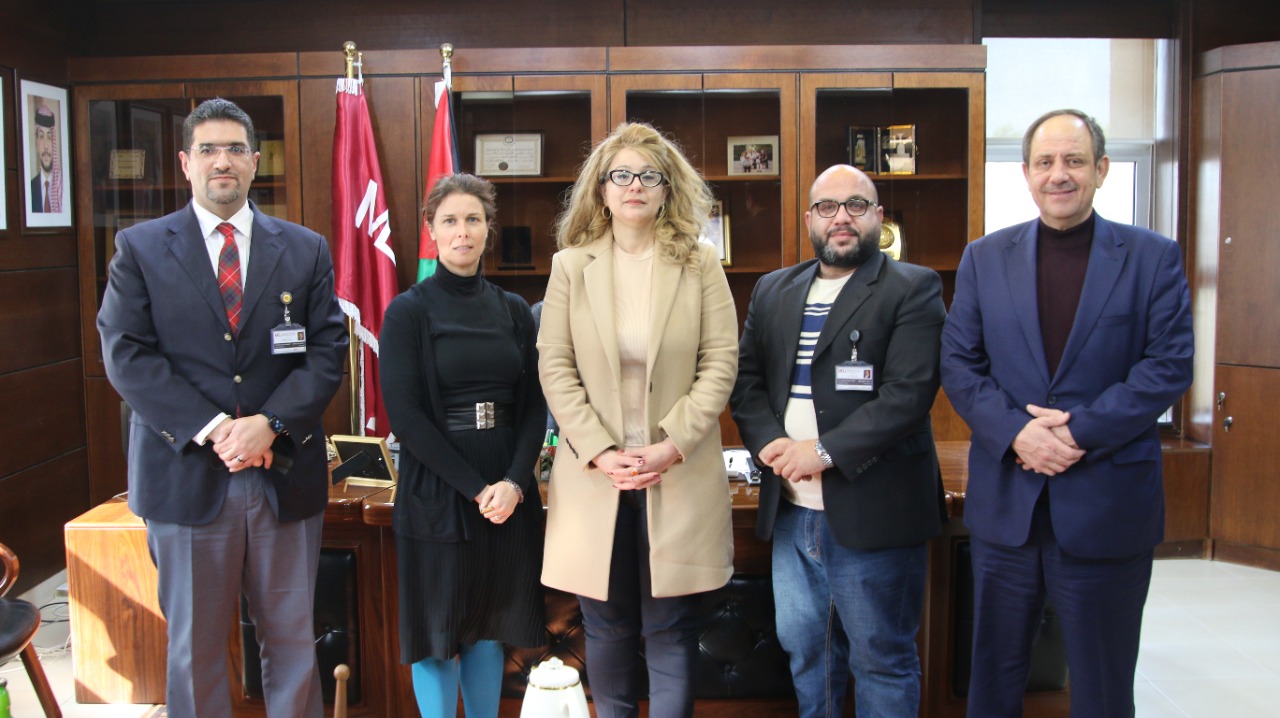 The French Cultural Cooperation Attaché, Annabelle Ostan, visited MEU to discuss prospects of future cooperation between both sides and she was greeted by the Acting Dean of International Programs, Dr. Hisham Abu Saymeh.
Acting President, Professor Dr. Salam Khalid Al Mahadin, welcomed Ostan by clarifying that MEU seeks to expand its network of cultural, academic and research relationships with various institutions and entities. Furthermore, Dr. Al Mahadin discussed MEU's programs hosted by international well-established universities, such as the University of Bedfordshire and the University of Strathclyde, both of which are British, to prepare graduates capable of distinguished work, nationally and internationally.
In her turn, Attaché Ostan expressed her joy to visit MEU with pointing out that its local and international academic programs, as well as, sustainable green environment, smart infrastructure and renounced reputation are the most important factors that make it stand out from other universities.