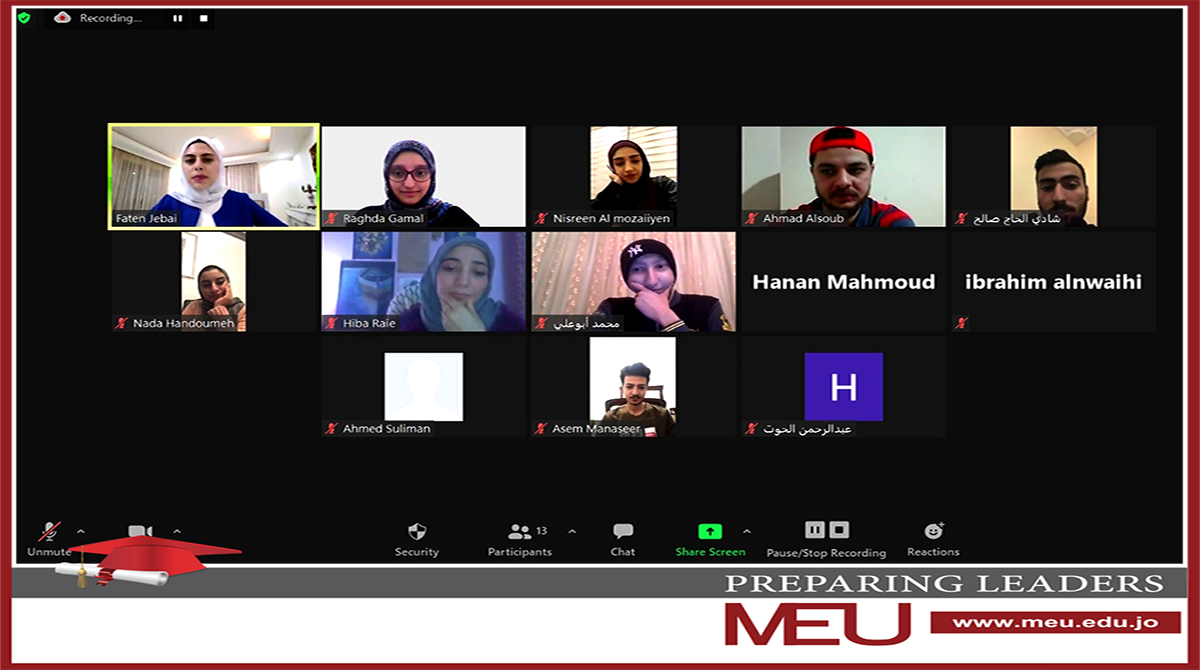 The Faculty of Media concluded last Wednesday 11/02/2021 the Mobile Journalism training course conducted via Zoom for the Faculty students at MEU in cooperation with Aljazeera Media Institute.
The course was presented by the journalist Faten Al-Jbaii, who focused on the mechanisms of handling mobile phones to record various events while disposing of larger devices; thus embarking on a new era of technologies.
At the end of the training, the participating students received accredited certificates testifying to their acquirement of new skills in digital media, ratified duly by Aljazeera Media Institute and MEU.
It is worth mentioning that the Mobile Journalism course is a continuation of research follow-ups and courses presented by Aljazeera Institute to MEU students.