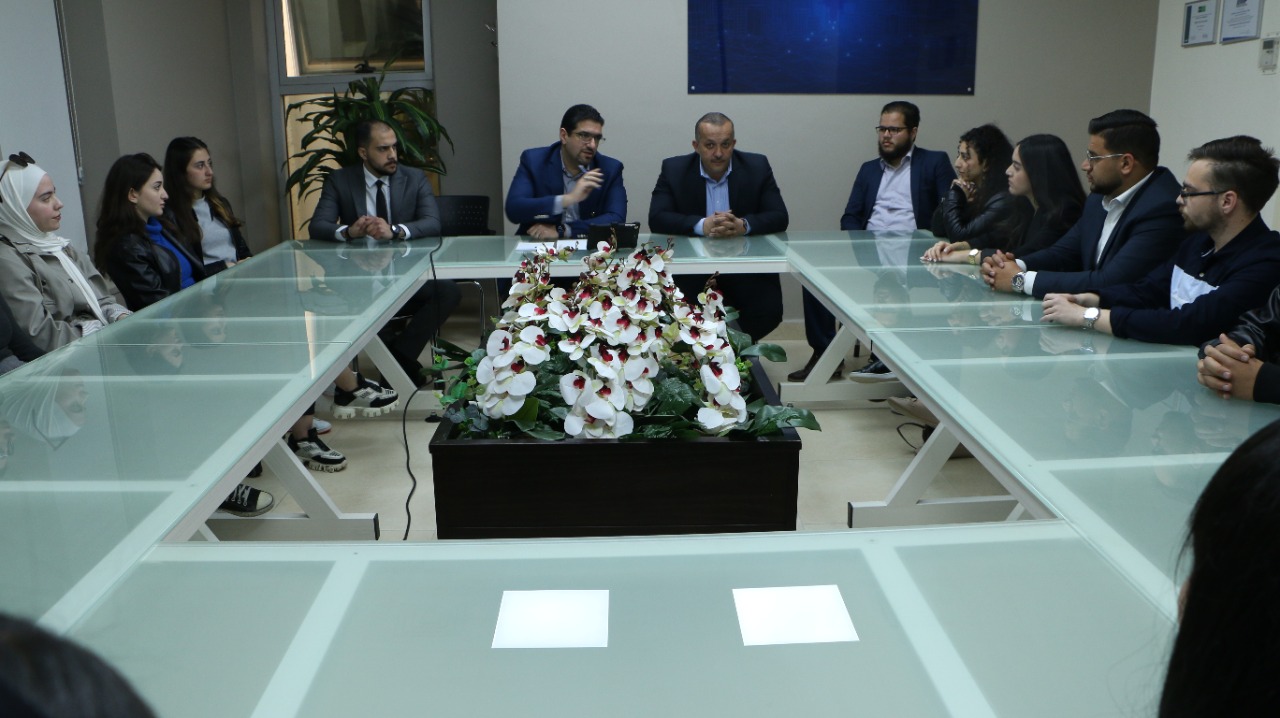 Dean of the Faculty of Business at MEU, Dr. Hesham Abu Saimeh, met outstanding students from all majors of the Faculty, in the presence of the faculty member, Dr. Ahmad Al Harasees.
Dr. Abu Saimeh discussed, during the meeting, the future plans of the Faculty and scholarships abroad. He explained that the meeting is to listen to student suggestions and opinions, in care for their best interest.
Dr. Abu Saimeh emphasized that this meeting was positive and all student suggestions were considered to develop plans and programmes of the Faculty.