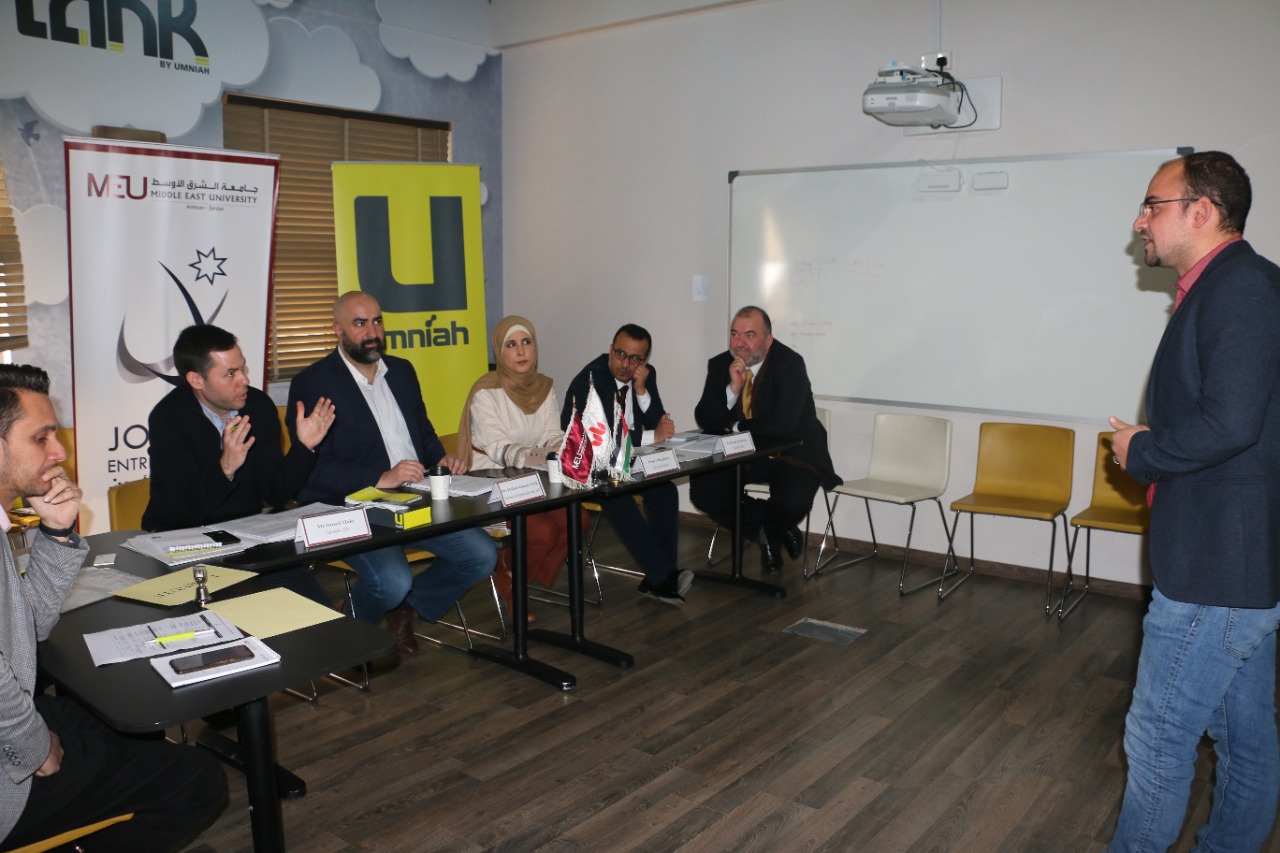 AMMAN – The Entrepreneurs of Jordan 2020 competition, hosted by Middle East University's  Innovation and Entrepreneurship Center in cooperation with Umniah's "The Tank", kicked off with an event at the King Hussein Business Park that was sponsored by the Ministry of Digital Economy and Entrepreneurship.
The participating teams gave a presentation on their project to the competition's panel of judges, which was made up of  Dr. Nael Adwan, the Investment Director from the Ministry of Digital Economy,  Dr. Abdelrahman Zuriak, the Director of the Innovation and Entrepreneurship Centre at Middle East University, Mr. Ismael Haqqi, the Director of Techworks, and Ms. Noor Abu-Jbara, a representative from Umniah's "The Tank".
Each participating team's goal was to make it to the competition's next round, which is a training workshop that will end with the selection of 10 participating teams to go through to the final round. During the final round, the 10 chosen teams will have the opportunity to present their projects to potential investors.
The goal of this competition is to invest in the growth of the emerging Jordanian entrepreneurial network through connecting Jordan's brightest innovative minds with potential investors who can help them turn their ideas into profitable businesses, and allowing the participants to gain some experience in the field of innovation.