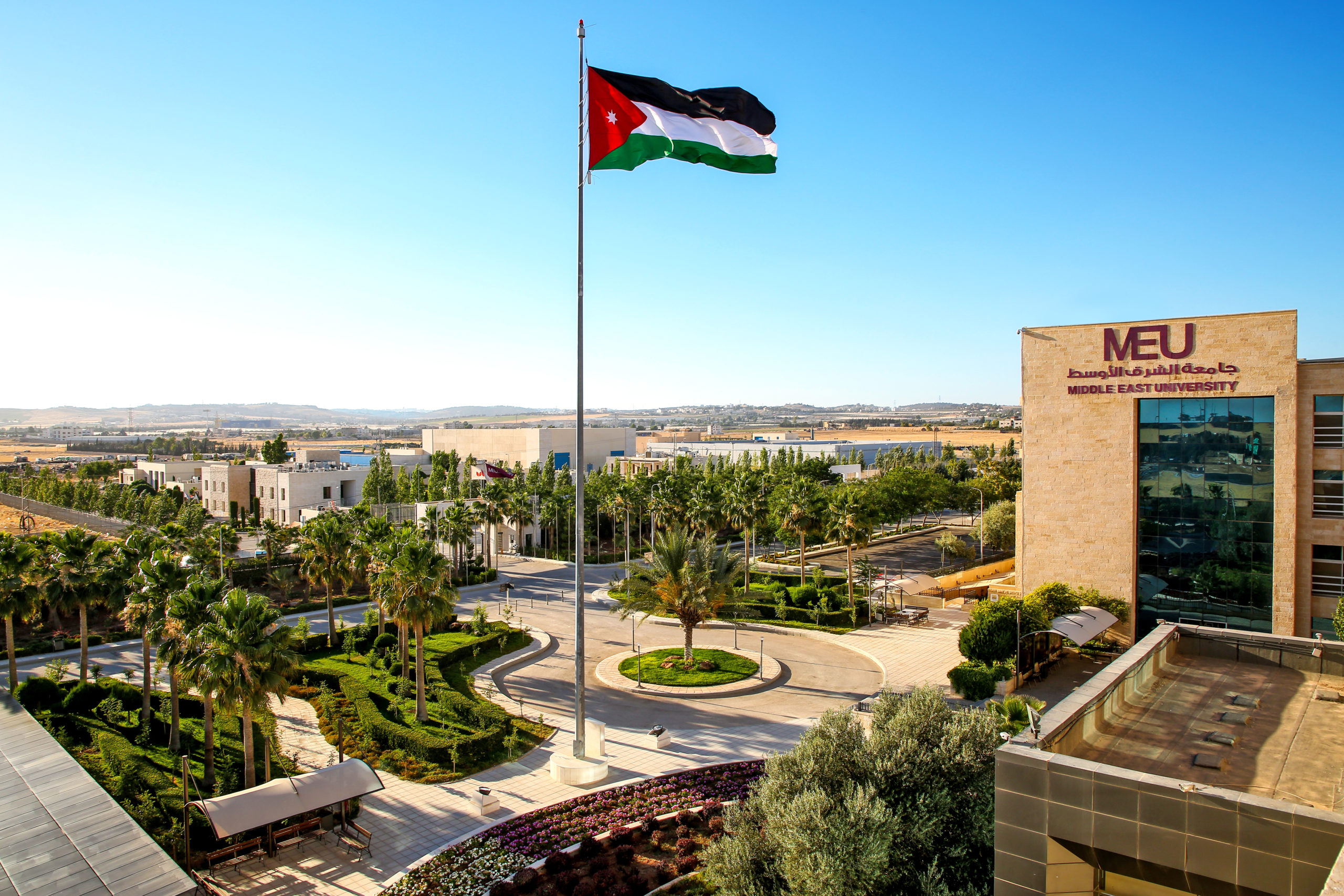 AMMAN – The Council of Deans at Middle East University held its regular weekly meeting, led by the University President, Prof. Mohammad al-Hileh, via teleconference. Prof. al-Hileh thanked MEU's academic and administrative staff for their efforts in continuing the University's operations and ensuring the success of the distance learning process.
The attendees discussed a range of topics including how to best continue carrying out the emergency plan in order to prevent the spread of COVID-19. This emergency plan entails steps such as staying at home and following the instructions of the Ministry of Health and security forces.
During this meeting, the Head of the Council and the University President also discussed the outcomes of a meeting held with H.E. the Minister of Higher Education and Scientific Research and the presidents of private universities last Thursday via teleconference. They discussed how attendees of the meeting held with the Minister reviewed topics such as the need to focus on developing online learning systems and resolving technical issues that users have experienced, the importance of continuing the distance learning process until the end of this crisis, and methods for ensuring the effective continuation of the educational process for the duration of the second semester.
Prof. al-Hileh shared the decisions made by MEU's Emergency and Crisis Management Committee with all staff, and requested that they commit to these decisions and thoroughly follow them.
The Council recommended that each faculty should submit an updated weekly report on the development of the online teaching process. The deans of faculties also gave a brief presentation on the e-learning process and the procedures being followed to facilitate online teaching.