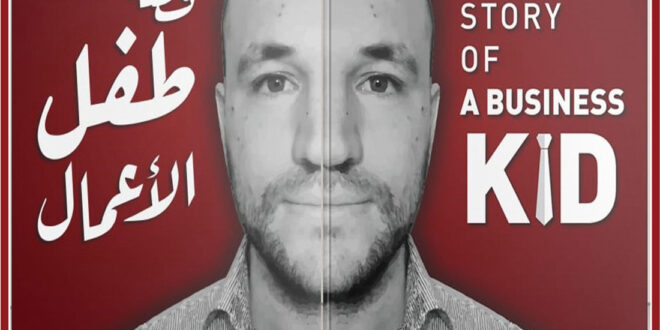 The Story of a Business Kid, a book authored by graduate student at Middle East University Amjad Sharkas, was nominated for a major Arab award that will be announced at the start of next year.
The book revolves around the author's personal experience in his business adventure that started at the age of seven and led to establishing an independent company with wide-spread chapters. Sharkas thought it necessary to write about his experience after suffering the loss of both of his parents to cancer. He managed to successfully transform his pain and anguish into drivers of success and achievement.
The first copy of the book was published in Arabic, addressing the Arab youth and urging them to be patient and dedicated in pursuing their dreams and focus on the positives of establishing their own start-ups and projects regardless of their current circumstances. The author diligently relayed his personal experience to his readers, attracting not only the youth, but youngsters and elders alike, making The Story of a Business Kid the best-selling book in Jordan and the Middle East.
Sharkas said that the book is currently being translated into Turkish and English due to popular demand on social media platforms. He added that the book's popularity has ignited the competition between online-sold books, as the start of next year will witness the announcement of a major award he is hoping to win.
The Dean of Student Affairs, Dr Saleem Sharif, stated that this book and all creative productions of MEU students attest to the university's endorsement of creativity and student's hobbies. He added that the Deanship of Student Affairs is proud of Sharkas' achievement and wishes him the best of luck in his future endeavours.
The 160-pages book launched in Arabic with five thousand initial copies. Due to its popularity in the Arab region, the book moved to the windows of international bookstores and online book-selling platforms, specifically in Morocco, Palestine, the United States and Turkey.