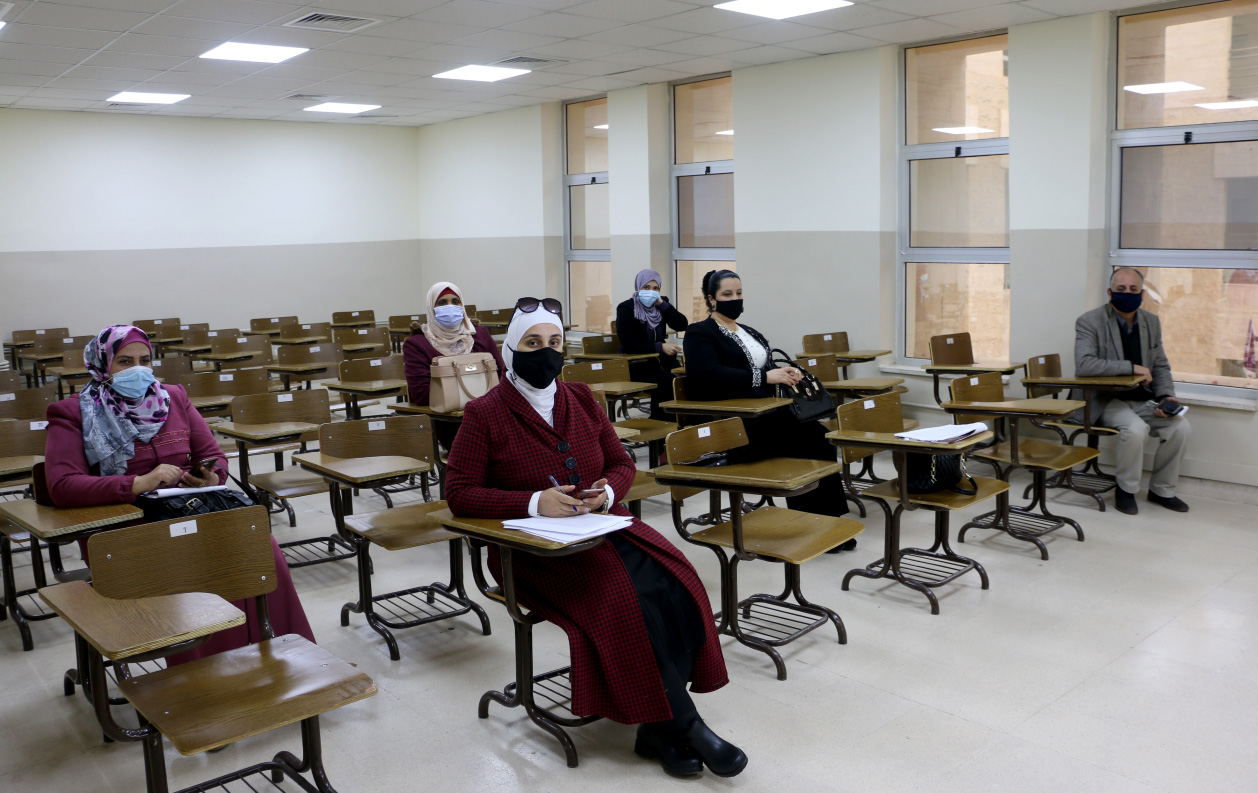 The pre-field visit interviews for the Distinguished Teacher Award and the Distinguished School Counselor Award, which was held on Middle East University campus and organized by the Queen Rania Award for Excellence in Education (QRAEE), has reached their final phase.
This phase is a continuation of the evaluation process for the Excellence Awards oriented towards teachers and school counselors who have achieved high valoration in earlier stages. It saw the advancement of 264 male and female teachers across education directorates in the Kingdom.
Those candidates who have achieved high valoration were invited for screening, presence evaluation, and the determination of their ability to demostrate that their experience and practice in the field correspond with the Award criteria. Recognized, updated and reviewed evaluation mechanisms and tools were used by the Award committee to evaluate the candidates, taking into consideration the emerging educational measures adopted during the Covid-19 pandemic.
The QRAEE is currently analysing the results of candidates so as to divide them into three categories: (those qualified for field visits, those who have received appreciation certificates at district level, and those who have reached the final phase and will be receiving feedback reports). Committees were comprised of the QRAEE evaluators of 2020 for both awards.
The QRAEE was established by Royal Decree in 2005 in demonstration of the importance of education in building a productive, prudent society, and of educators undertaking various roles in establishing the principles of excellence and positive influence on the mindset of the younger generation.