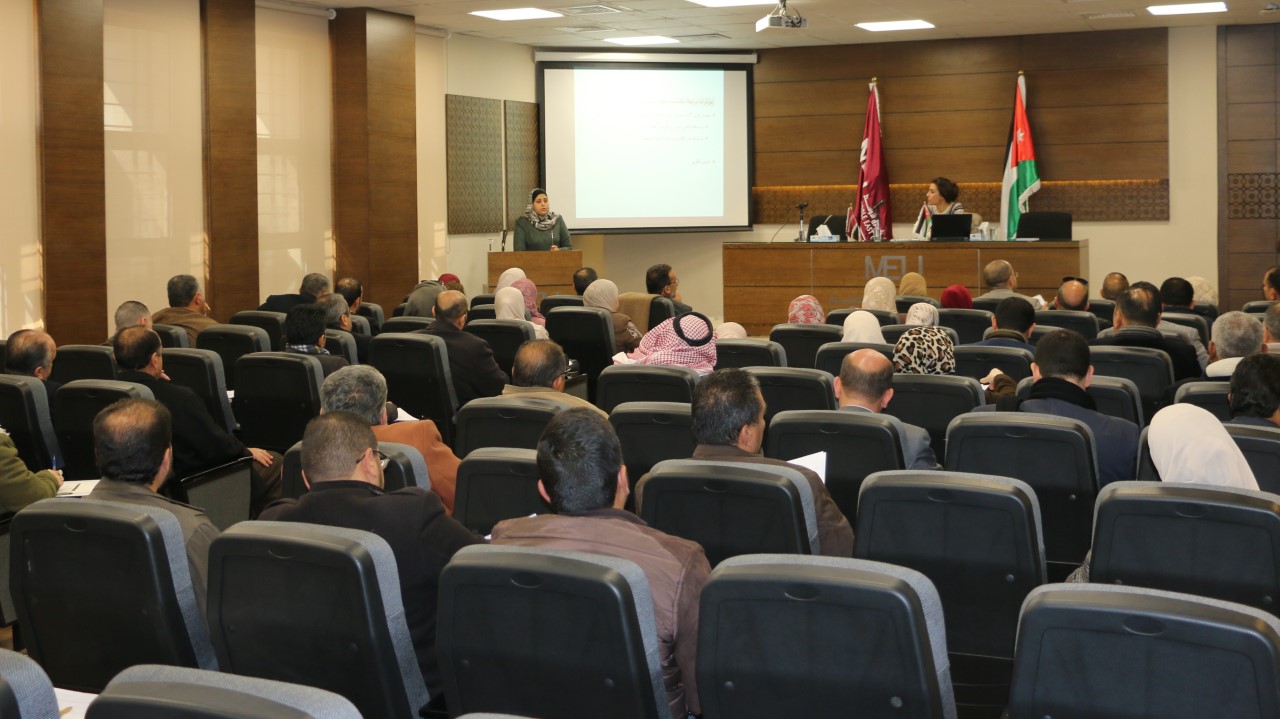 AMMAN – The Queen Rania Award for Excellence in Education (QRAEE) met with its representatives and education supervisors from all over the Kingdom on Sunday, February 16, 2020 at Middle East University.
The meeting's agenda included a discussion on the announcement of the 2020 QRAEE awards (5th Teacher Award, 4th School Counselor), and institution awards (1st Education Directorate Endorsing Excellence in Education). QRAEE will start accepting applications on March 1, 2020 and till 30 March, 2020.
The meeting attendees also discussed how the QRAEE organises support meetings with educators and the local community to introduce its awards, answer enquiries, and encourage teachers and counselors to nominate themselves to be considered for these awards. The first round of meetings took place on February 18, 2020 and will continue till March 23, 2020.
Members of QRAEE gave a detailed presentation on how to access the electronic application platform in order to apply for consideration to help potential nominees create accounts on the QRAEE website and complete their online application.
The QRAEE is a royal initiative that was founded in 2005 in acknowledgement of the important role education plays in establishing an intellectual and innovative society. It also aims to increase the display of appreciation shown to educators and acknowledge the positive effect they have on their students.