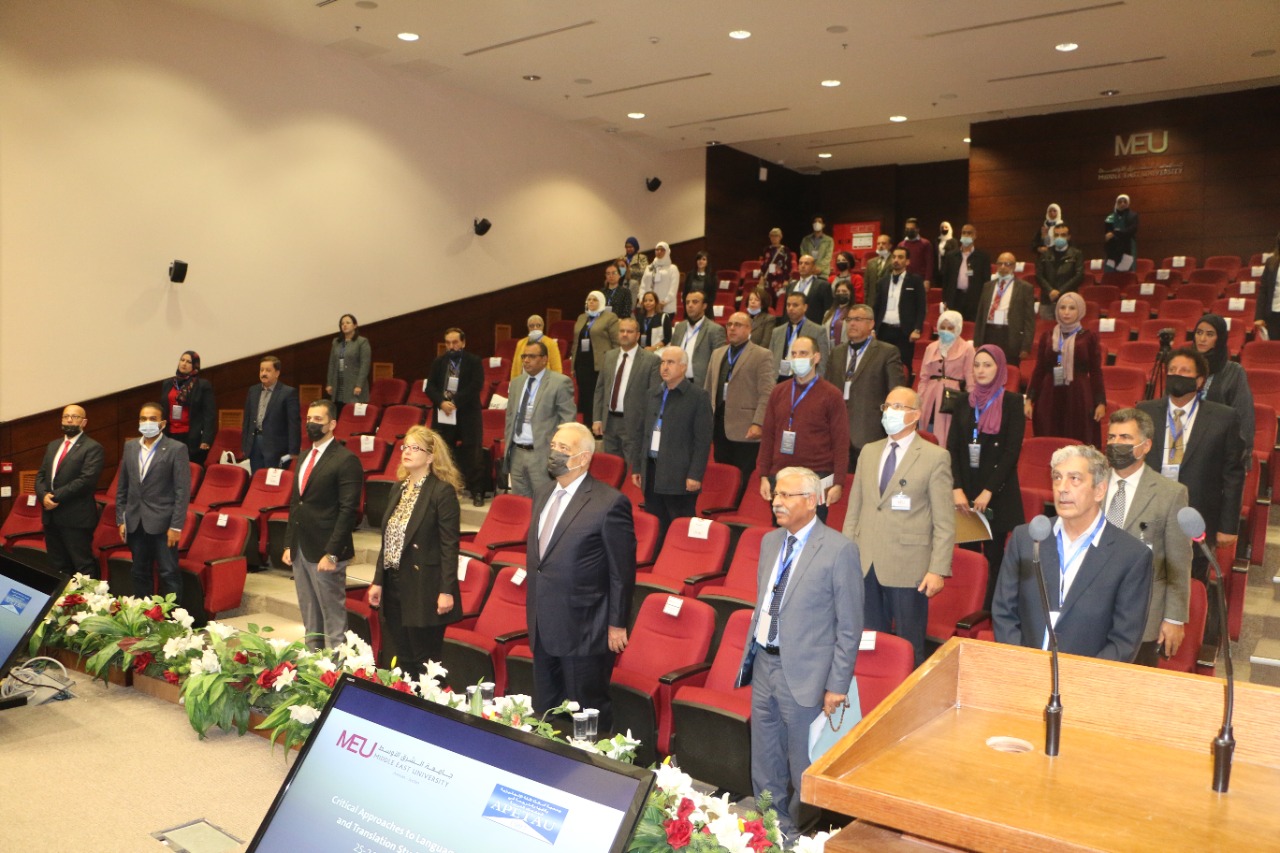 MEU held, by patronage of the Chairman of the Board of Trustees, Dr. Yacoub Nasereddin; the first international conference for the English Language Department and the eighth for the Association of Professors of English and Translation at Arab Universities (APETAU), with the participation of around 100 researchers from sister and friendly countries.
Dr. Nasereddin said, with the presence of MEU Acting President, Professor Dr. Salam Khalid Al Mahadin, American Professor Timothy Brenan and several academics; that MEU never hesitated in providing the research atmosphere for its students, especially that its infrastructure was previously allocated for higher studies. He added that this conference is considered a real opportunity to exchange knowledge and expertise; the future can be foreseen through research that depends on proper planning.
In his turn, the director of the Association, Dr. Jihad Hamdan, praised MEU for attracting local and international partnerships, as well, he thanked the Presidency for its strong research, scientific and teaching structure, dedicated with attention to science.